Put an End to Missing Supplies!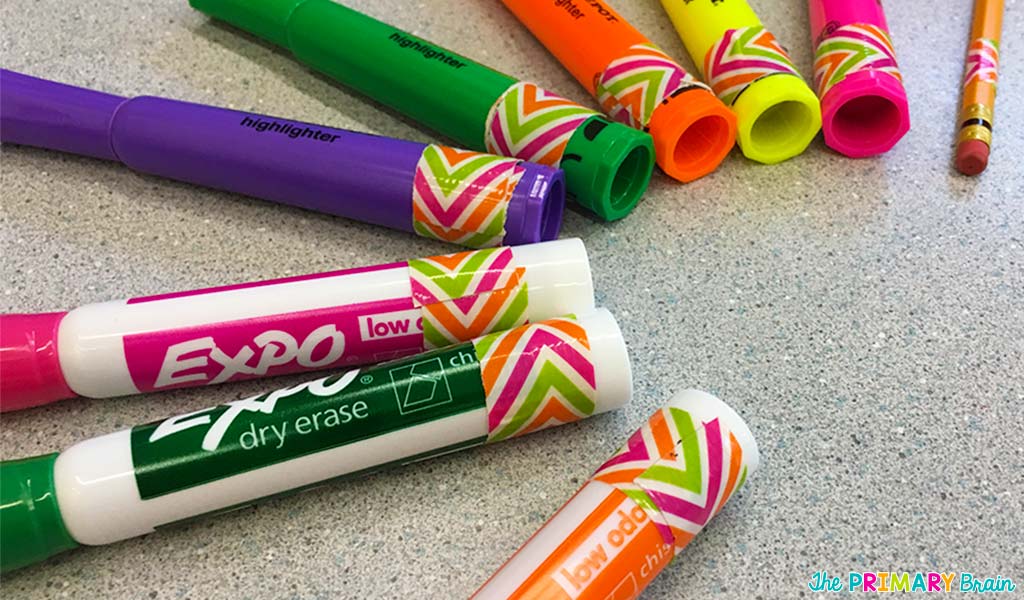 Do you have a problem with your classroom supplies going missing? When I sit down to work with students, my biggest frustration is not feeling organized and ready to start my small group instruction. I have a caddy full of things I need to work with students, but my supplies keep vanishing! I am so excited to say that I have finally put an end to this madness and found a real solution to the problem!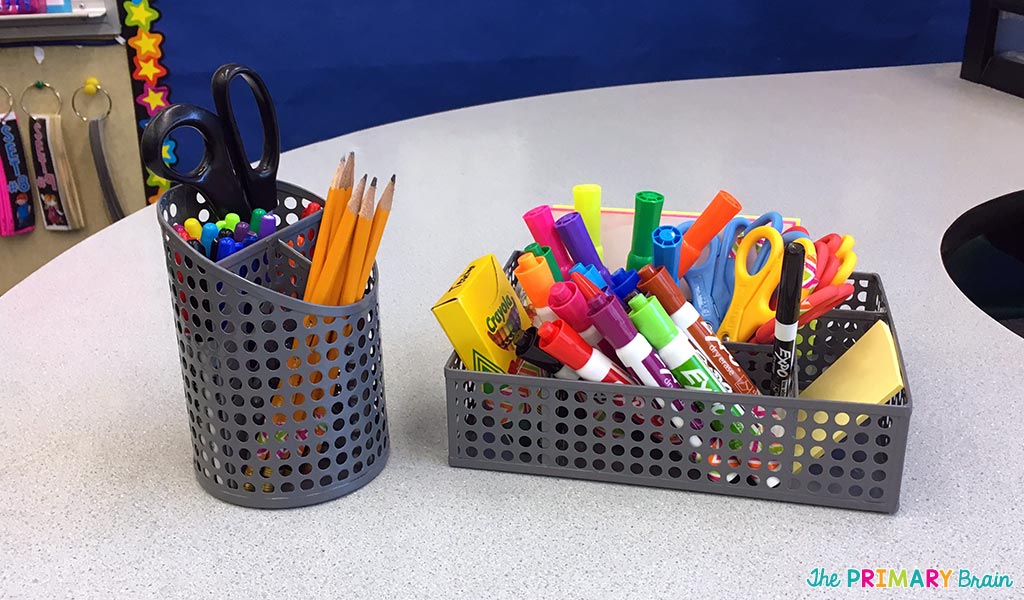 I have a special set of school supplies that I only use when working with small groups. I keep everything organized in a caddy so that all materials are readily available. I don't want to waste a second of instructional time by having to gather supplies. I also find it easier to engage my students during guided reading when I break out the fancy colored highlighters, special pencils, and rainbow markers. Sadly, these materials ALWAYS seem to grow legs and walk away.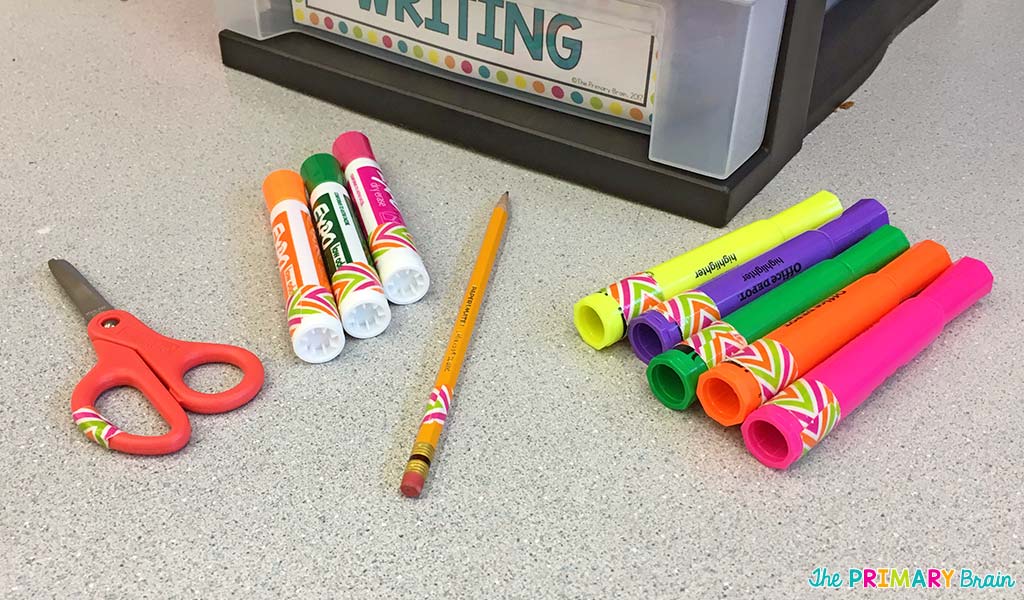 One of my teacher friends recommended wrapping the materials with fancy tape. I grabbed some skinny rolls of duct tape and wrapped up all the things. It has been a miracle! We have now made it TWO WHOLE WEEKS without losing a single thing! This was by far the best $3 I have spent this school year!
I would love to hear how this works for you in your classroom. Click here to pin this post to your teacher tips board to help you stay organized!

This post may contain Amazon affiliate links. I earn a small commission each time someone makes a purchase through one of my affiliate links, which helps to support The Primary Brain blog. As always, I only recommend products that I love and all ideas shared are my own.
Written on October 23rd, 2017 by Laurin Brainard
Feel free to share!