Tracking Student Data in my First Grade Classroom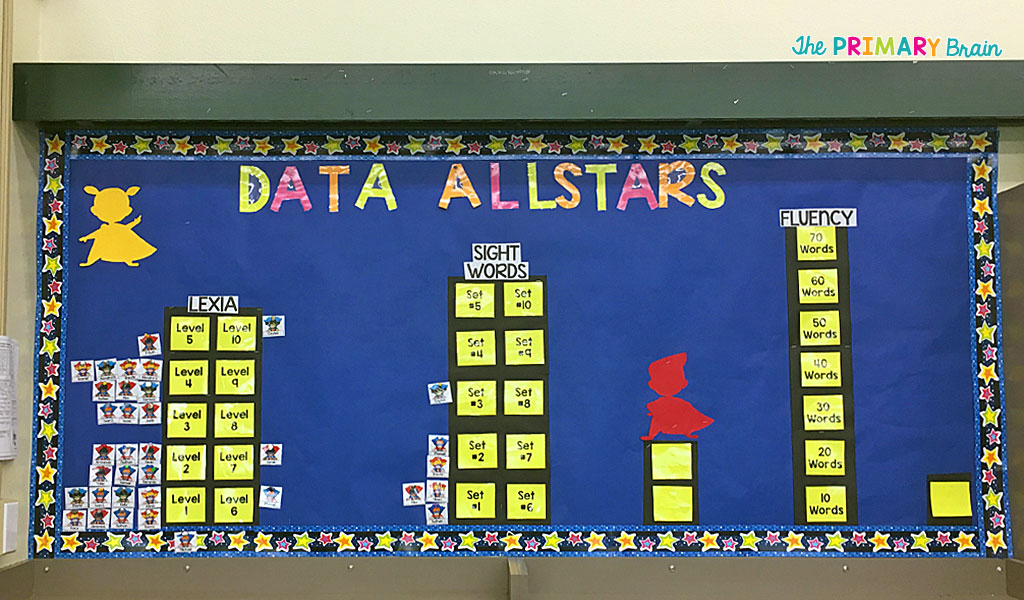 Displaying data is a requirement at my school site. Since I have a superhero theme in my classroom this year, I created a cityscape where students fly up buildings as they meet their goals. This is all the rage among my students this year because they have their own superhero that will soar as they meet their goals!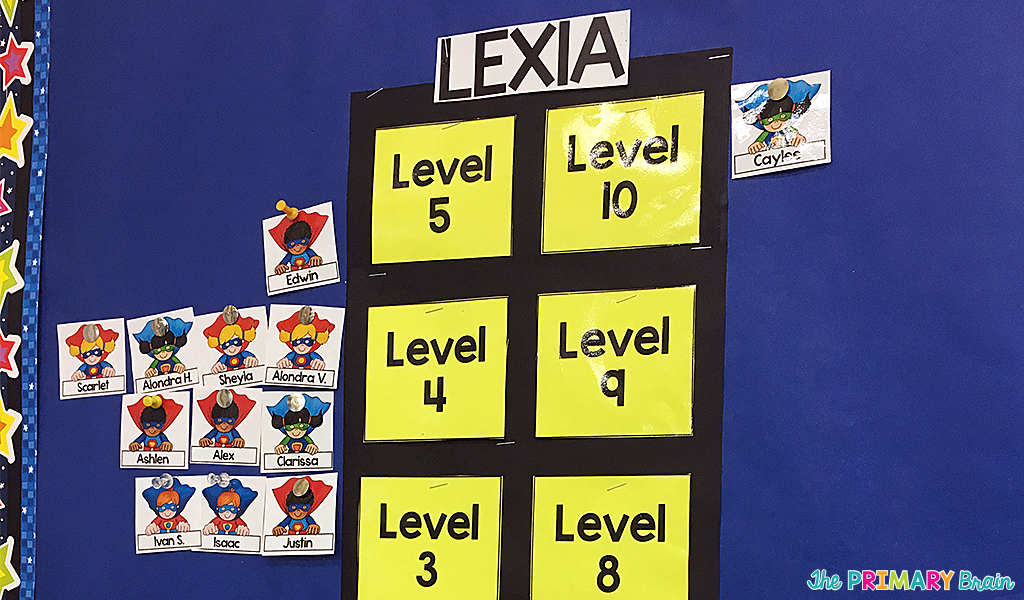 I currently have buildings to display data for Lexia, sight words, and fluency scores. I love to see the motivation in my students as they work to meet their goals. Each student has their own superhero that I pinned on the wall with a thumb tack. It is so easy to modify their levels since all I have to do is move a pin!
Make Your Own Superhero Data Wall
To create the buildings, I began by cutting out rectangular strips of black construction paper and stapling to my dark blue wall. For the windows, I printed levels on yellow Astrobrights paper and laminated to help it stay strong all year. I also typed out building "signs" to show the data we are tracking. Then, I added my student names to a superhero that is carrying a banner. Just add thumb tacks and you are ready to go! You can download my flying superheroes using this form:

This post may contain Amazon affiliate links. I earn a small commission each time someone makes a purchase through one of my affiliate links, which helps to support The Primary Brain blog. As always, I only recommend products that I love and all ideas shared are my own.
Written on October 28th, 2017 by Laurin Brainard
Feel free to share!