How I Organize and Level My Classroom Library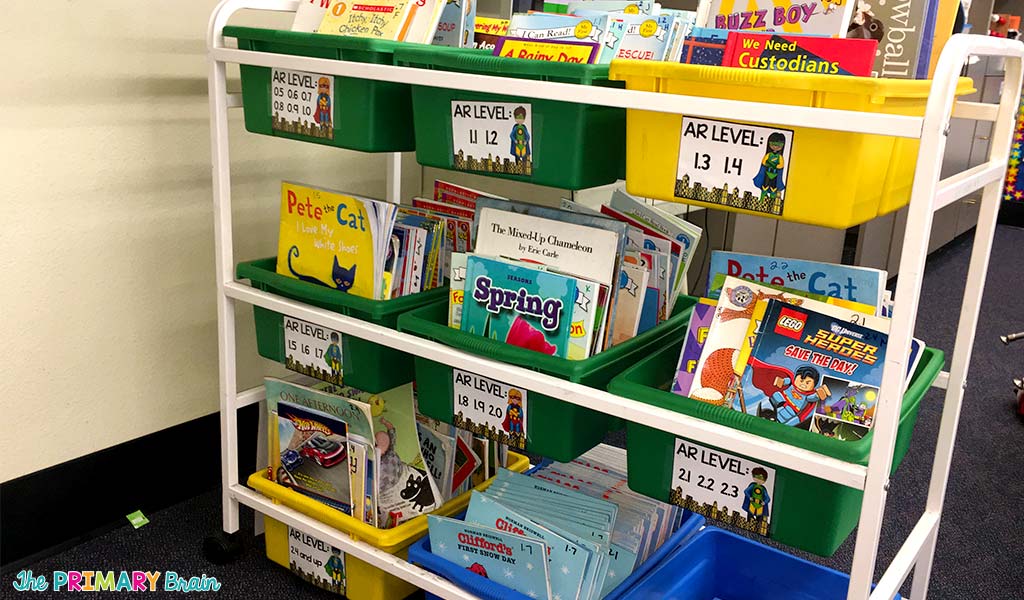 My first year teaching, I think it took me half the school year to finally be satisfied with the way my classroom library was organized. I inherited an entire library of books from a retired teacher, but the books ranged from pre-school all the way to fourth grade. Needless to say, I felt overwhelmed and it took me a while to get through everything. This year, I decided to redo my library and go through every book and reorganize.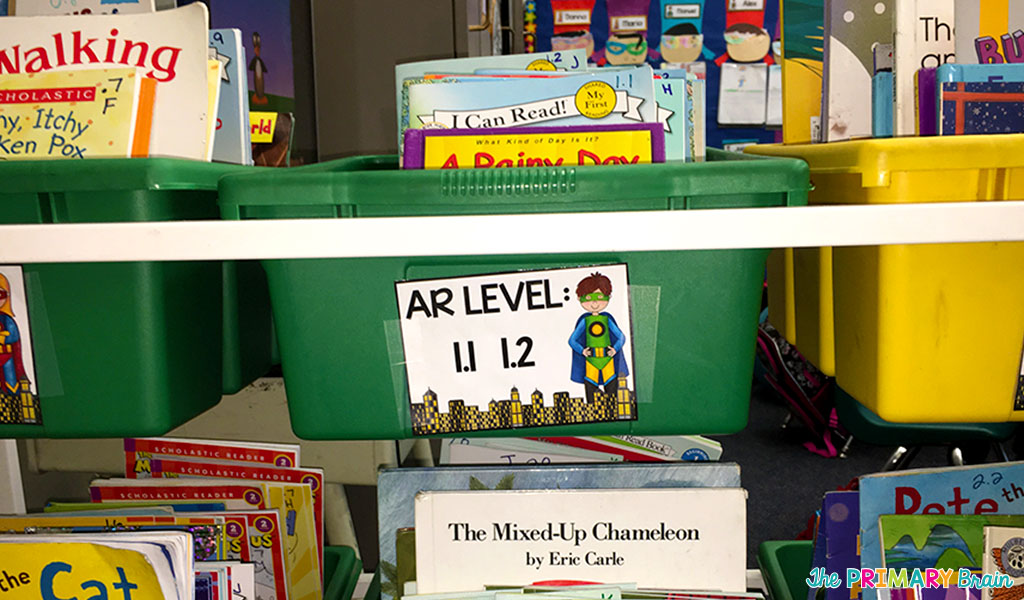 We use Accelerated Reader for comprehension tests at my school. Over the years, I have written the AR level on the front cover of every book in my library. Since I have a superhero theme in my classroom this year, I created these Superhero Themed AR labels for the front of each book bin. I chose to list out the individual levels on each tag to make it easy for my first graders to take out and put away books at their specific reading level.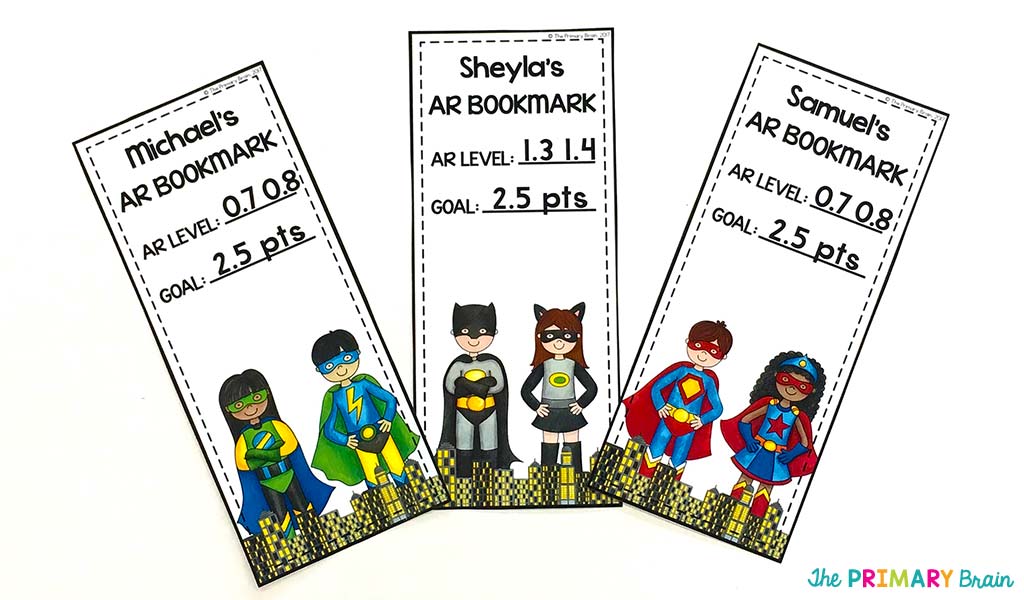 Every student in my class has an assigned AR reading level. Each student has their own Superhero AR bookmark that they take with them when choosing a book from our classroom library. This makes it easy for students to match the level on the book bin to the level on their bookmark. I do update their bookmarks a few times a year as their reading level increases.
It is so much fun to watch my students light up when they find the perfect book to read. I would love to hear how you organize your libraries too!
Click on the links below to grab my AR labels and bookmarks in my TpT store:
Superhero Editable AR Bookmarks
Click here to save this post for later to your favorite Pinterest board.

This post may contain Amazon affiliate links. I earn a small commission each time someone makes a purchase through one of my affiliate links, which helps to support The Primary Brain blog. As always, I only recommend products that I love and all ideas shared are my own.
Written on February 8th, 2018 by Laurin Brainard
Feel free to share!