Blog Launch Giveaway Part 6 - Superhero Themed Pencil Cup Labels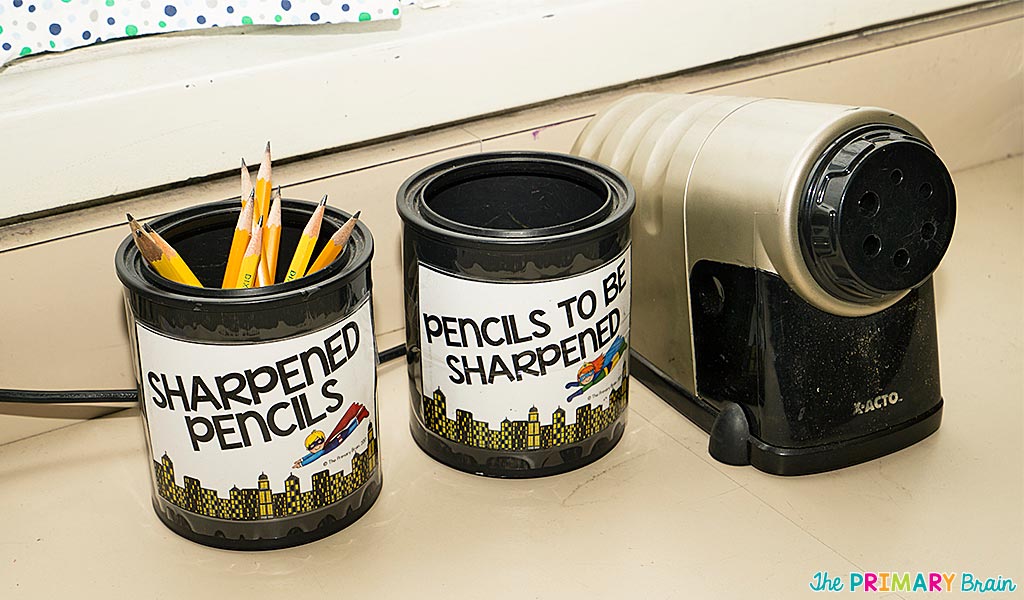 It is day six of my blog launch giveaway series and today I want to share a free classroom management strategy with you. Sometimes I have nightmares at night about all the wasted time my students spend when they can't find materials. You know the one… The student who sits at his desk doing absolutely nothing because they can't find a pencil. To win the pencil war in my classroom, I allow students to take a sharpened pencil anytime they need one as long as they return a dull pencil. So far this year, I have not had any students take advantage of the out of seat time, but I will keep my fingers crossed! You can grab my superhero pencil cup labels freebie in my TpT Store! Make sure to check out my full Superhero Decor Pack for lots of other great superhero themed resources.
Click here to save this post to your favorite Pinterest board!

This post may contain Amazon affiliate links. I earn a small commission each time someone makes a purchase through one of my affiliate links, which helps to support The Primary Brain blog. As always, I only recommend products that I love and all ideas shared are my own.
Written on October 19th, 2017 by Laurin Brainard
Feel free to share!