Christmas Book Advent Day 7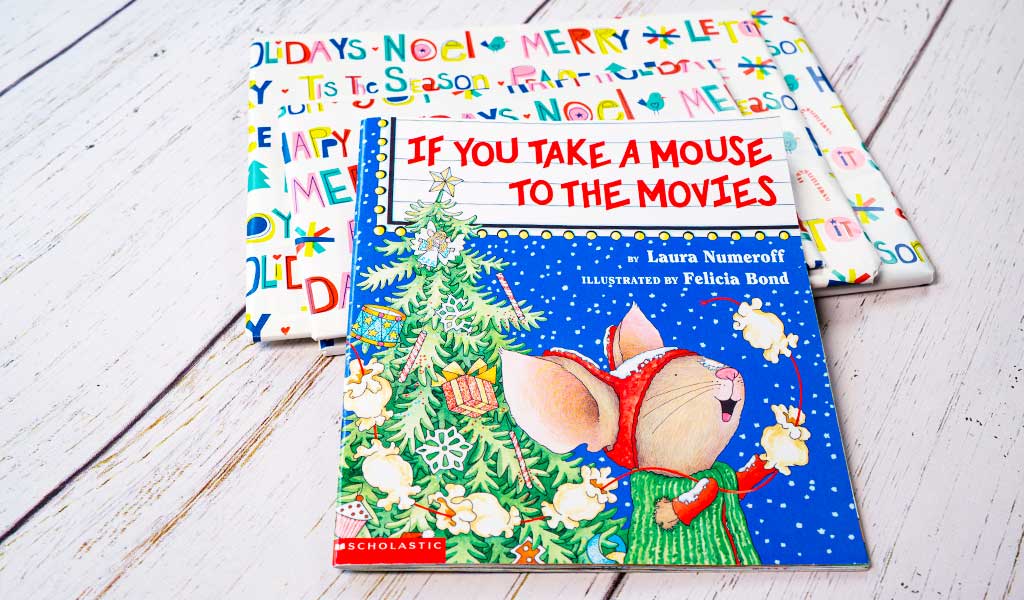 Can you believe we are already a week into December? It feels like yesterday we were sitting around the table for Thanksgiving! I am so excited to kick off day 7 of our Christmas Book Advent with If You Take a Mouse to the Movies. If you enjoy the If You Give a Mouse a Cookie series, then this book is going to become a quick favorite for you! It is also the perfect book to teach if…then statements and work on cause and effect.
Family Activity
Since this book is all about taking mouse to the movies, it would be perfectly fitting to head to your neighborhood movie theater and catch a new movie! Since my little guy isn't a big fan of the movie theater, we decided to snuggle up by the fire and watch a family Christmas movie at home. I wanted to recreate the movie theater experience, so we grabbed our favorite Alton Brown Popcorn Recipe and my little guy and I made some homemade popcorn! It is definitely more work than sticking a bag in the microwave, but so worth it! Since today was a cold, rainy day, we picked Frosty the Snowman! I hope you have a magical day reading and making memories with your family!

This post may contain Amazon affiliate links. I earn a small commission each time someone makes a purchase through one of my affiliate links, which helps to support The Primary Brain blog. As always, I only recommend products that I love and all ideas shared are my own.
Written on December 7th, 2019 by Laurin Brainard
Feel free to share!