Christmas Book Advent Day 6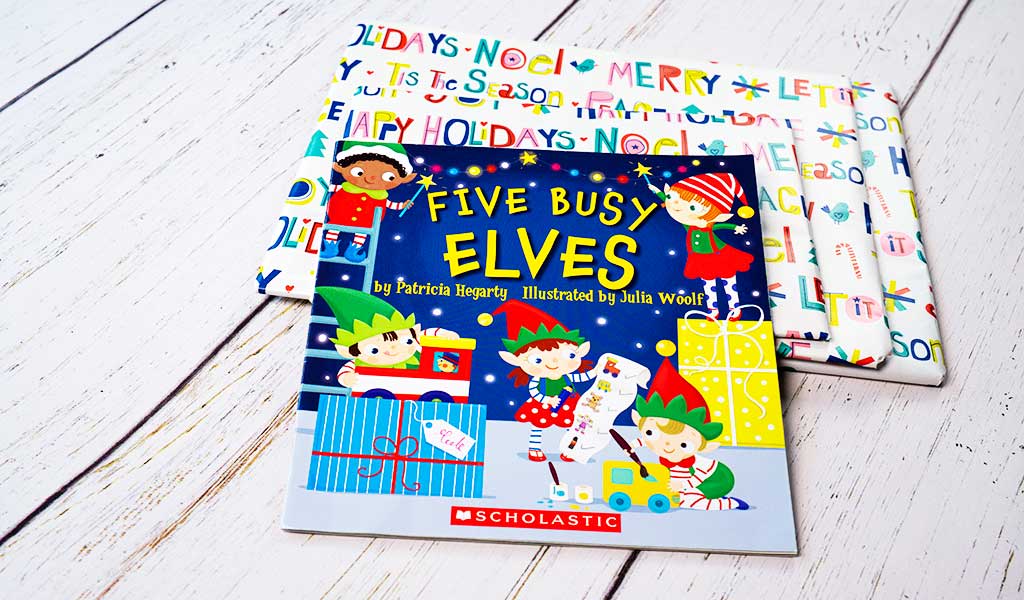 Today is day 6 of our Christmas Book Advent and we had so much fun reading Five Busy Elves! This story is cheerful and tells the story of how five elves get ready for Christmas at the North Pole. It is such a sweet story that helped my son get so excited about the Christmas season!
Writing/Drawing Activity
After reading the story, go back to the page where the elves read and sort the letters to Santa from children. Look at and discuss all the details in the illustration. Then, have your child write or draw a letter to Santa. Place in an envelope and mail to Santa! Don't forget a postage stamp!
Sssshhhhhh… It's a secret! Even though my son thinks we mailed this letter to Santa, I kept it in a keepsake box to save for when he is older! Have fun creating this memory with your child!

This post may contain Amazon affiliate links. I earn a small commission each time someone makes a purchase through one of my affiliate links, which helps to support The Primary Brain blog. As always, I only recommend products that I love and all ideas shared are my own.
Written on December 6th, 2019 by Laurin Brainard
Feel free to share!