Christmas Book Advent Book List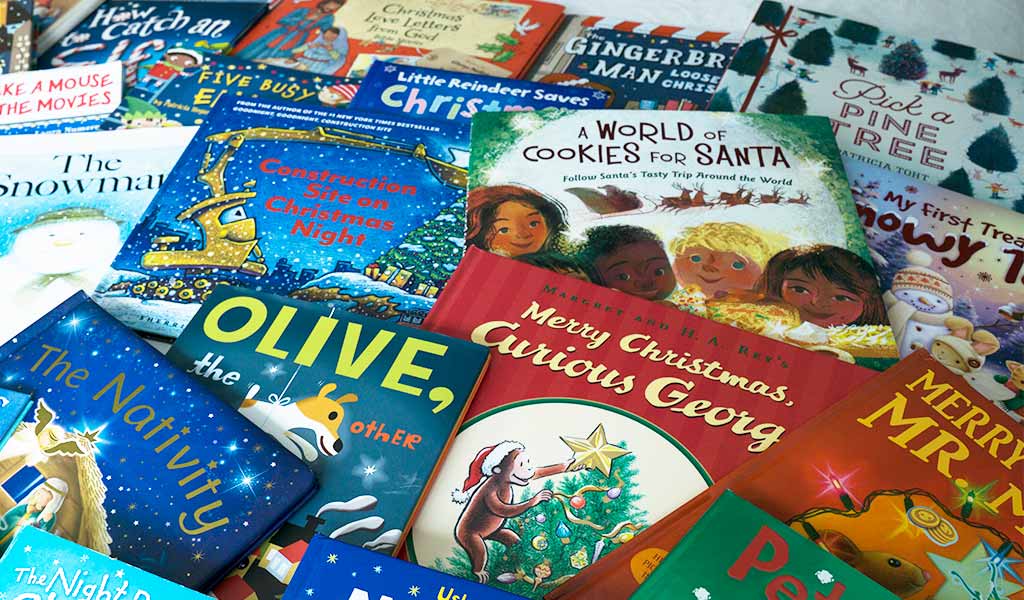 Now that I have two young children, I am always trying to think of new activities to enjoy during the Christmas season. Our family already has an entire collection of Christmas books that I read to my kids each Christmas season. A friend of mine shared the idea with me of turning our collection into a Christmas Book Advent. My favorite part of this tradition is reusing the books that you read each year and rewrapping to create new excitement for each story each year. Plus, it is a great way to enjoy wonderful Christmas memories without having to spend much money each year.
I put together all of the books we will be reading this year to give you a few book ideas to purchase in case you need a few more Christmas books to pull this off! Each day this month, I will be sharing the book of the day that I am reading with my children, as well as activities, conversations, or games that we will be using to extend the fun.
2019 Christmas Book Picks
Click the title of the book to order on Amazon using my affiliate link.
My hope with our Christmas Book Advent is that this will become a tradition that can be passed on by my children to their children. There is nothing more special than reading books to my kids that my mom read to me growing up. I know, I know… Slow down Laurin, but one can dream right?!?!
Make sure to check back each day for our book pick of the day and a fun activity, conversation, or game to go with it! You can fill out this form to join my email list and receive an email from me each day letting you know about the book of the day! I hope you enjoy new memories with your little ones this year!

This post may contain Amazon affiliate links. I earn a small commission each time someone makes a purchase through one of my affiliate links, which helps to support The Primary Brain blog. As always, I only recommend products that I love and all ideas shared are my own.
Written on November 29th, 2019 by Laurin Brainard
Feel free to share!