Easily Teach The Letter S With Spider Activities For Toddlers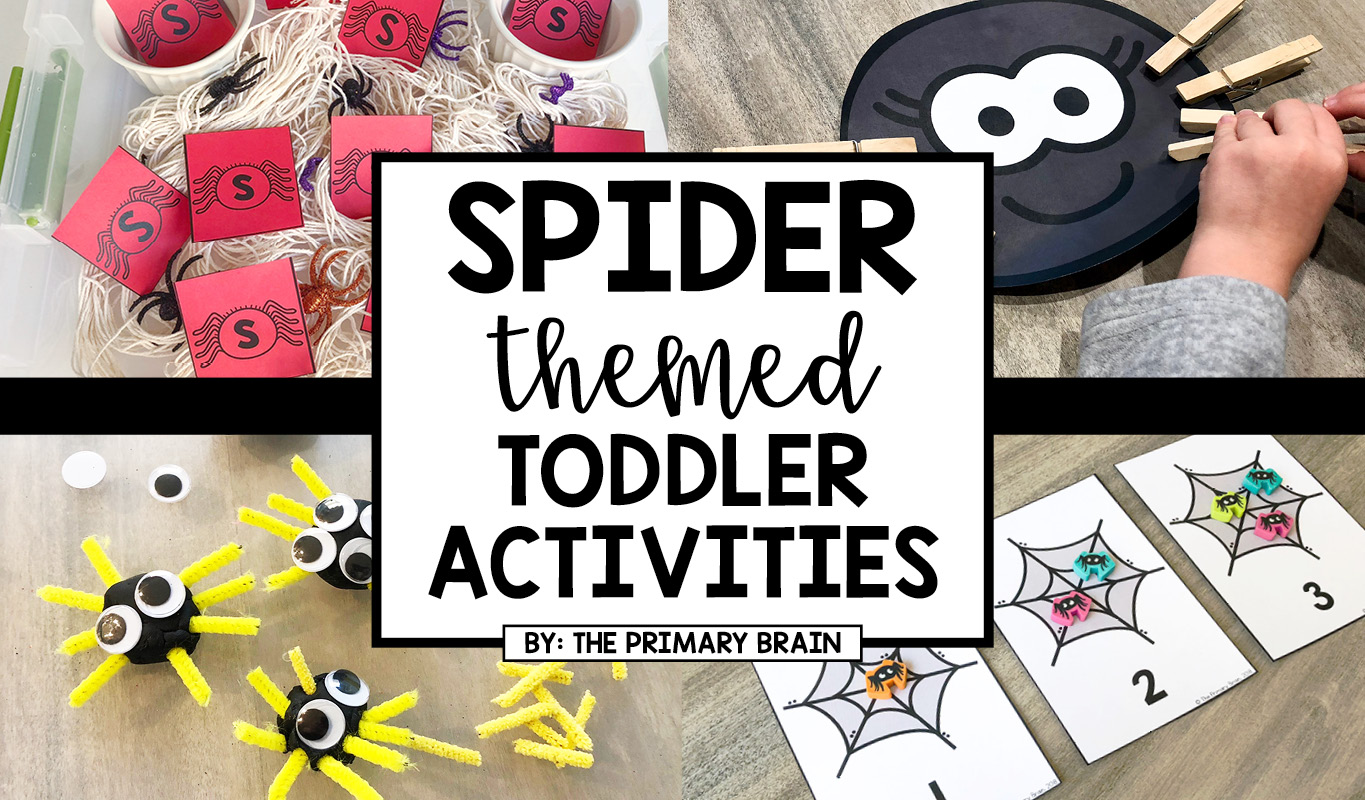 Little Miss Muffet is a favorite nursery rhyme of mine, and my toddler absolutely loves to sing along with me once I get it stuck in my head. Unlike adults, toddlers seem to have no fear and love to touch and learn all about spiders. Since most toddlers are fascinated by these 8-legged creatures, I just knew I needed to create some awesome and educational spider activities for toddlers. This Spider Themed Letter S Toddler Curriculum Unit will allow your toddler to have some creepy crawly fun!
Lesson Components
This unit is made up of 5 lessons that will each work on the following activities:
literacy/language
sensory bin
math and science activity
fine motor activity
gross motor activity
art activity
Fine Motor Activities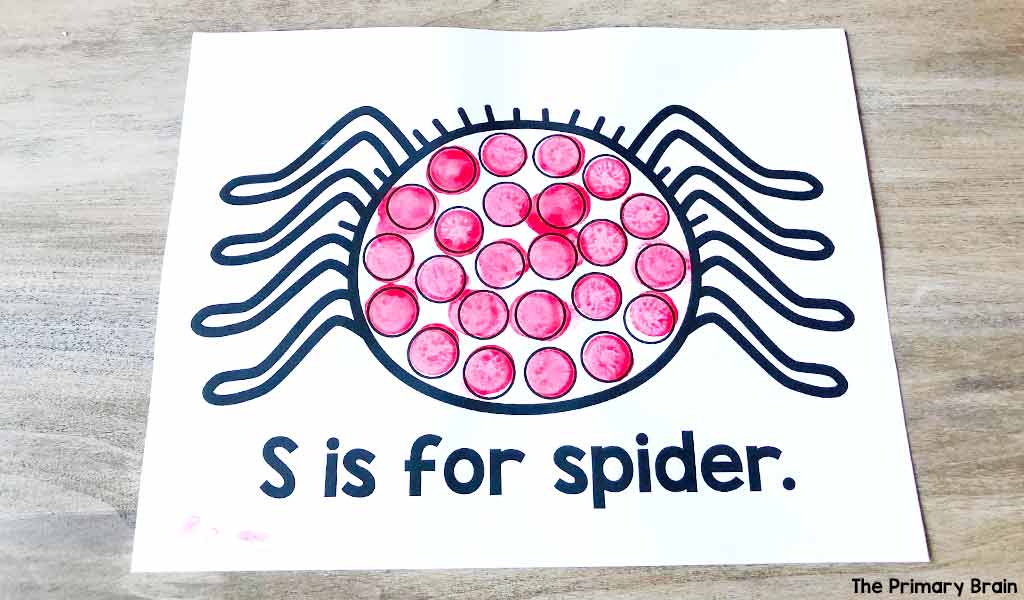 Dot paints may be the best invention ever. I wish I had thought of it! Help your child not only learn about spiders but teach them the shape name circle at the same time!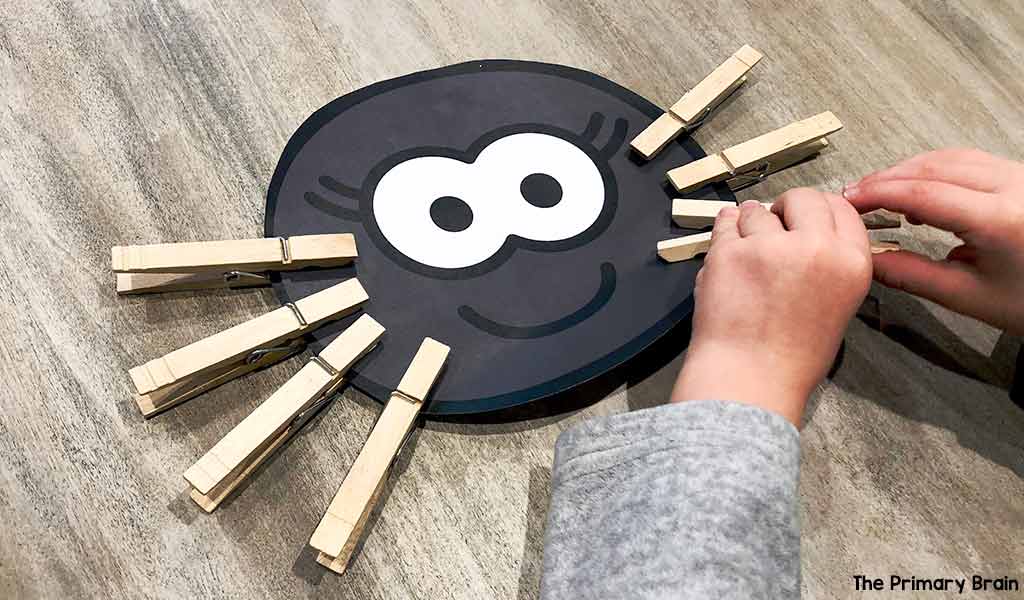 Clothes pins are a great tool to help your toddler with fine motor skills. Let your child add some legs to the spider in this fun fine motor activity!
Sensory Bins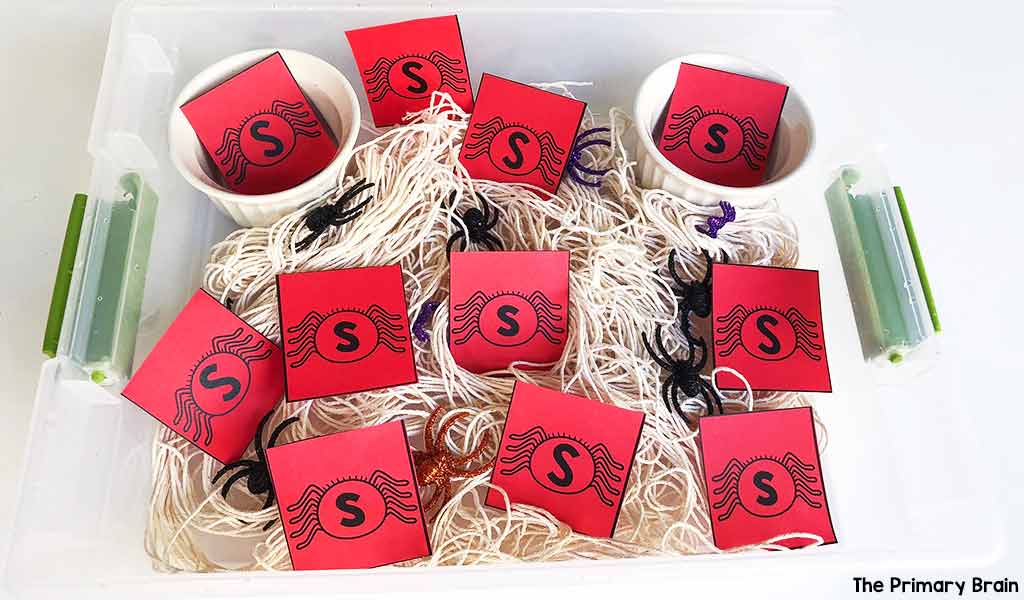 Create a spooky spider web out of yarn, string, or even cooked spaghetti! Add some plastic spiders, and your child can sort the letters by uppercase/lowercase.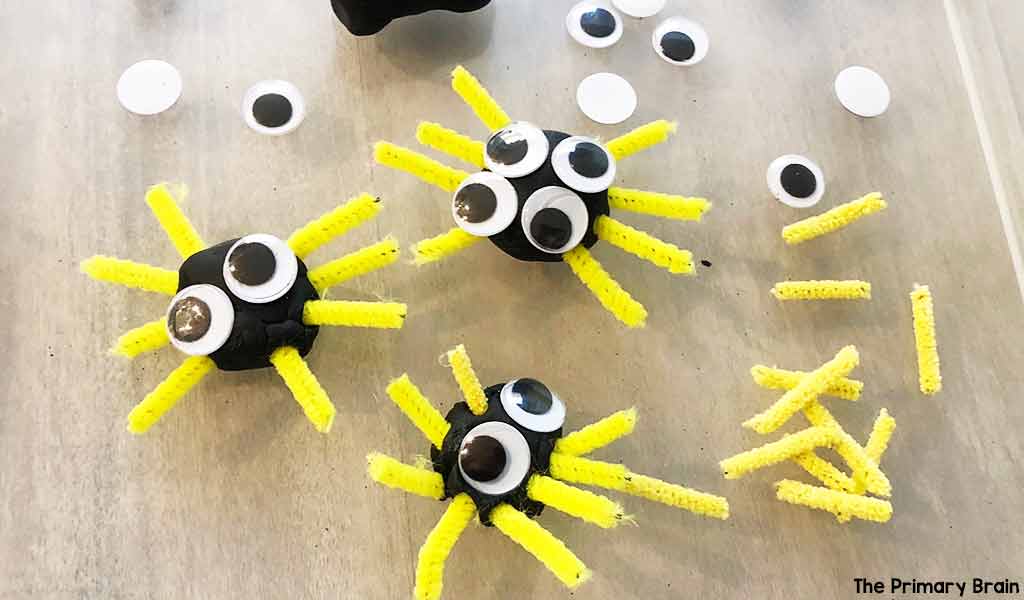 You can't have activities with a spider theme and not build some fun spiders. Make sure to grab some pipe cleaners, googly eyes, and Playdoh. Your toddler will surely have some fun in this build-a-spider sensory bin.
Math Activity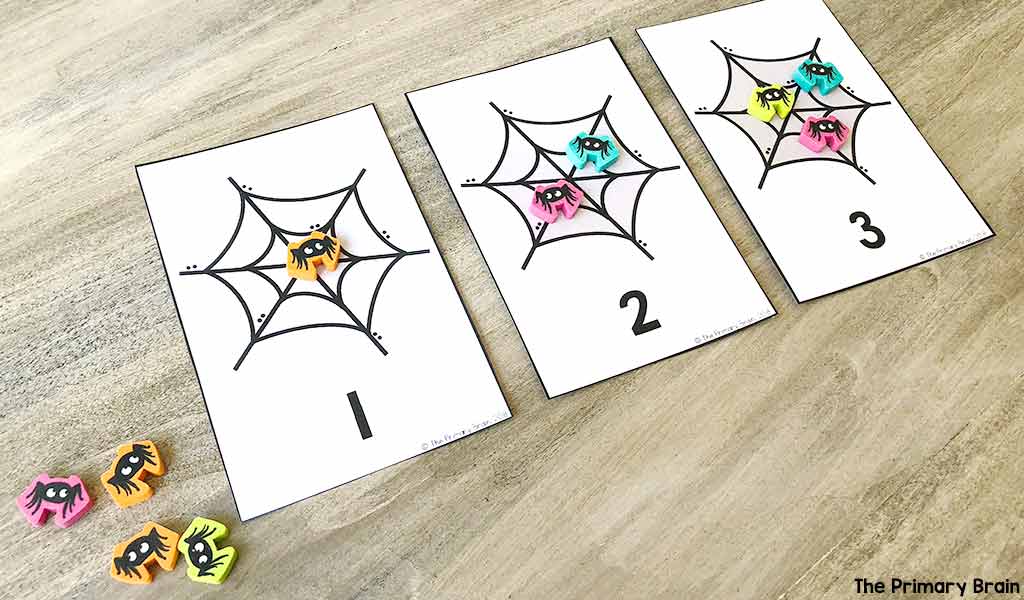 Math activities do not need just to just be pencil and paper. Grab some spider erasers, or print out some paper spiders and have your toddler add the correct number of spiders to the web.
Spider counting is way more fun than normal counting!
Literacy Activity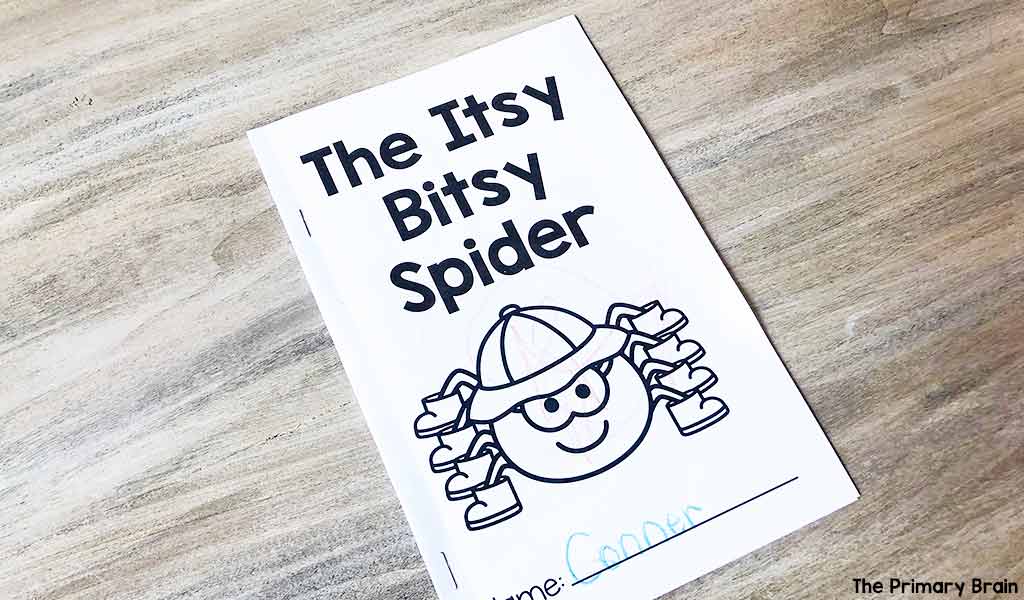 Kids love the itsy bitsy spider, and creating a book is a great way to help with their reading skills. Have fun learning the classic nursery rhyme, and help your little learner with reading, too!
Sometimes your toddler is just not ready to open up a book and read! That's ok and absolutely normal! Give them a little more reading practice with alphabet flashcards, roll and read activities, or some alphabet worksheets.
Spider Activities For Toddlers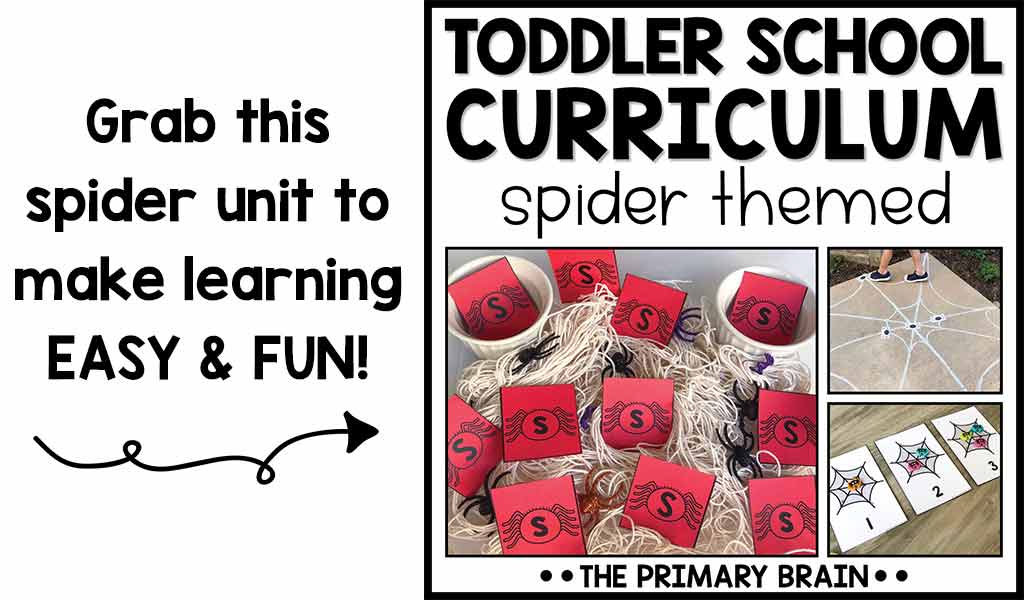 These are just a few of the fantastic fun activities in my Letter S Spider Activites for toddlers. This Spider Curriculum unit includes gross motor activities, spider crafts, and more! I even include daily lesson plans to ensure you get the most out of every creepy crawly activity.
Don't Forget!
Don't forget I have a whole toddler curriculum that will help your child learn the alphabet, while also working on important skills your child will need before kindergarten! You can grab all these spider activities for toddlers, plus 25 other themes in my Toddler School A-Z Curriculum.
Keeping routine when learning the alphabet is not only helpful for children but makes life easier for you! You'll get all you see here and activities for the rest of the alphabet, all at a great price! You can grab the Toddler School A-Z Curriculum here!
What Other A-Z Activities Do I Have?
I know, my A-Z Toddler Curriculum looks pretty helpful. But sometimes, you want to see what other alphabet activities are included before you commit! It's like trying on clothes before making the purchase.
Head over to a couple of my newest blog posts. P For Pumpkin and Simple Activities For The Letter X to check out some of the other educational and fun activities I developed for the curriculum!

This post may contain Amazon affiliate links. I earn a small commission each time someone makes a purchase through one of my affiliate links, which helps to support The Primary Brain blog. As always, I only recommend products that I love and all ideas shared are my own.
Written on September 20th, 2022 by Laurin Brainard
Feel free to share!