Top 12 Self-Care Teacher Gifts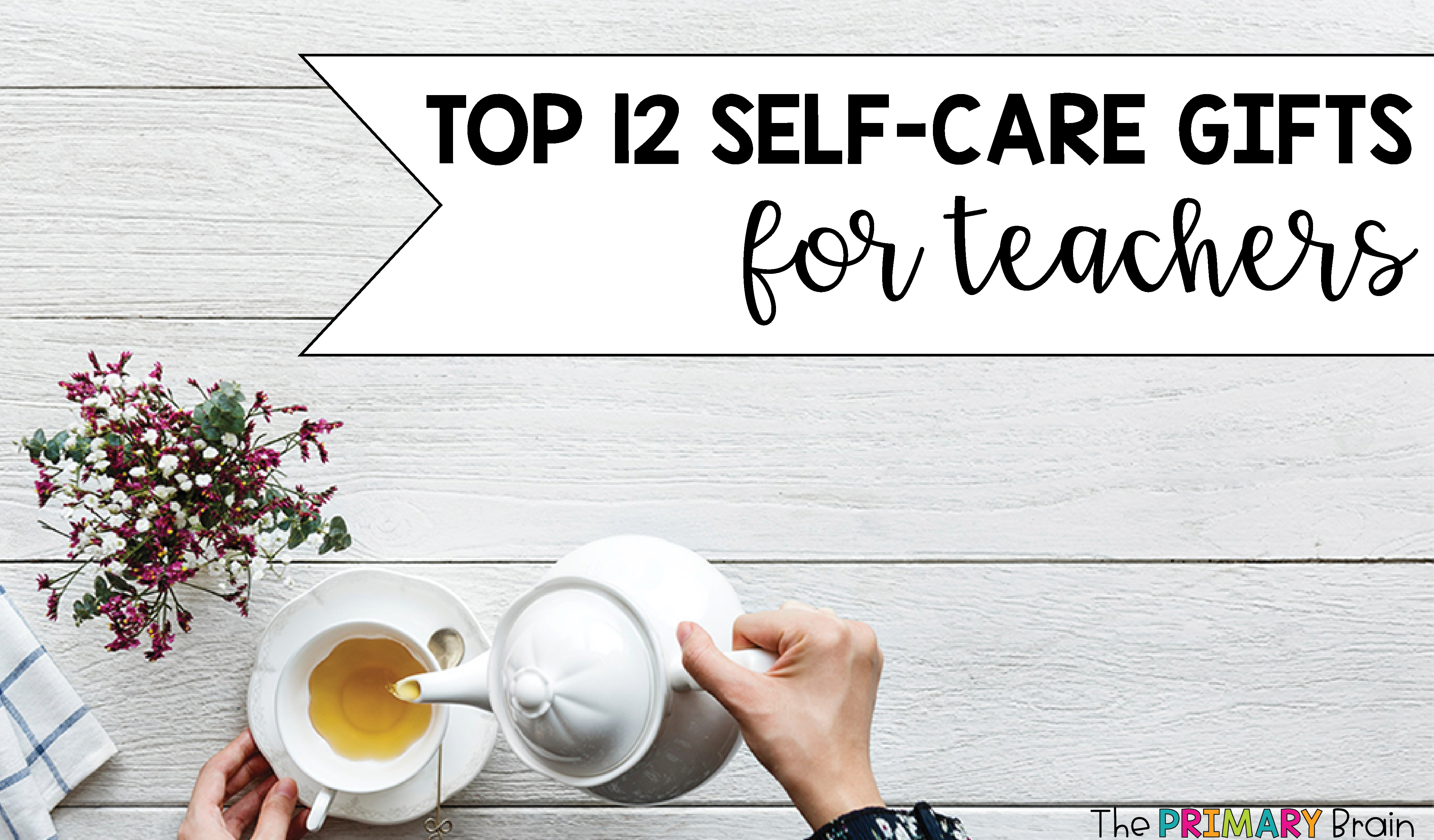 Do you have a teacher in your life that you would love to buy something special for? I have put together a list of my top 12 favorite self-care gifts for teachers. These items are great for relaxation, rejuvenation, preventing illness, and stress relief. Any of these items will make a perfect gift for teacher appreciation week, a Christmas gift, or any time you want to show a special teacher in your life that you appreciate all they do!
My Top 12 Favorite Teacher Self-Care Gifts
Zojirushi Coffee Mug - To help a teacher drink hot coffee all day long! I have never had coffee stay hot all day long in a mug before!

Vahlrona Chocolate - To help a teacher enjoy a sweet treat. On stressful days, nothing is better than a bite of chocolate!

Dry Shampoo - To help a teacher sleep a little longer. I love not having to wash and style my hair as often thanks to this dry shampoo!

Bath Bomb Set - To help melt away the stress of a long day of teaching. Long baths with a bath bomb are one of the best things I have found for my own self-care.

Barefoot Dreams Blanket - To help a teacher sit down and relax. I was given this blanket as a gift and it is the softest, most cozy blanket I have ever used!

Ahava Lotion - To help keep hands and feet hydrated. This lotion is magic!

Lanyard - To help add flair to a teacher's attire. This lanyard helps me stay focused and ready for anything since I can't lose my keys!

Flair Pens - To help make grading papers more fun. Plus, they write so easily that my hand doesn't get sore from writing for too long!

Hand Sanitizer - To help keep the teacher in your life healthy. I love keeping bottles of sanitizer by each classroom door, on my desk, and by my classroom phone.

Teacher T-Shirts - To help a teacher be his or her best self. I am always more excited to be teaching when I am wearing a fun teacher t-shirt!

Massage, Facial, or Pedicure - To help heal the teacher's body and mind. We all need an excuse to close our eyes and just RELAX!

Teachers Pay Teachers Gift Card - To help add time a teacher's day. Teachers Pay Teachers has saved me so many times since I can just print a lesson, make copies, and be ready to teach! No extensive lesson planning required!
I hope you enjoyed reading about some of my favorite self-care items. All of these items are sure to help teachers take care of their emotional and physical well being. I hope you find the perfect gift for that special teacher in your life!

This post may contain Amazon affiliate links. I earn a small commission each time someone makes a purchase through one of my affiliate links, which helps to support The Primary Brain blog. As always, I only recommend products that I love and all ideas shared are my own.
Written on March 1st, 2019 by Laurin Brainard
Feel free to share!