February Reflection Prompt Cards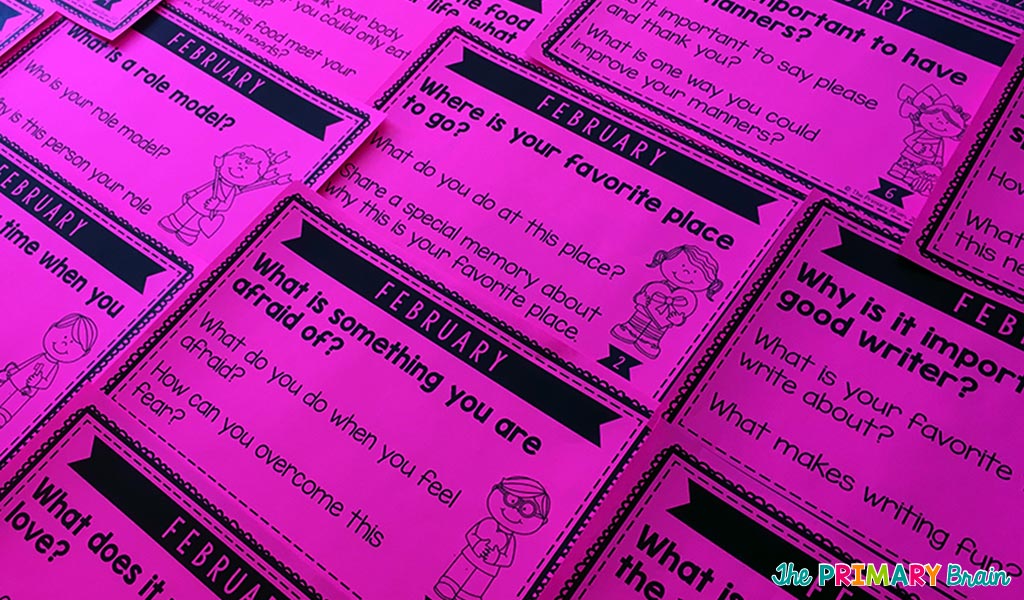 February is such a special time of year for students as we celebrate Valentine's Day. My littles always love to hand out their Valentine cards and treats. Since it is February, I am so excited to discuss love through our daily reflection prompt cards. I like to discuss what love actually is. Often times, we get so carried away by the chocolates, flowers, and other V-Day goodies, that we often forget how Valentine's Day can be an important time to teach our students about the meaning of love. I like to remind my students that it is a day about showing love to those who are special to us in our lives.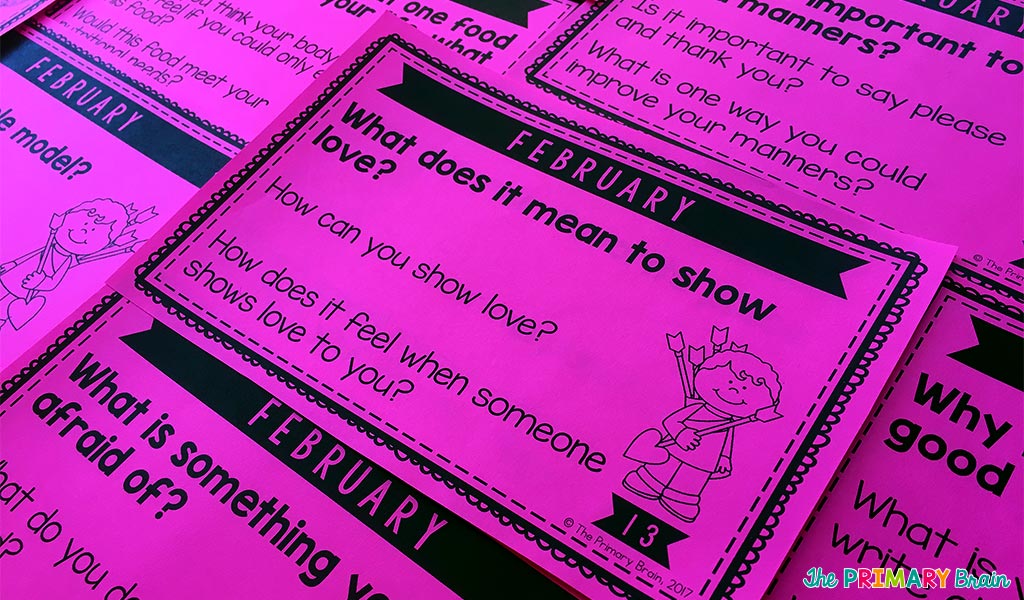 Although Valentine's Day is a big part of February for my students, there is so much more we discuss in February. February's Reflection Prompt Cards are full of really great critical thinking prompts such as what we would do if all the money in the world ran out. I can't wait to hear what my students come up with! We will also be discussing what it means to have good manners, who our role models are, and what it means to trust someone.
I hope you have some really great conversations with your students this month! Click here to grab my February Reflection Prompt Cards or you can grab the year-long bundle

This post may contain Amazon affiliate links. I earn a small commission each time someone makes a purchase through one of my affiliate links, which helps to support The Primary Brain blog. As always, I only recommend products that I love and all ideas shared are my own.
Written on January 28th, 2018 by Laurin Brainard
Feel free to share!