Celebrate the End of School with a Memory Book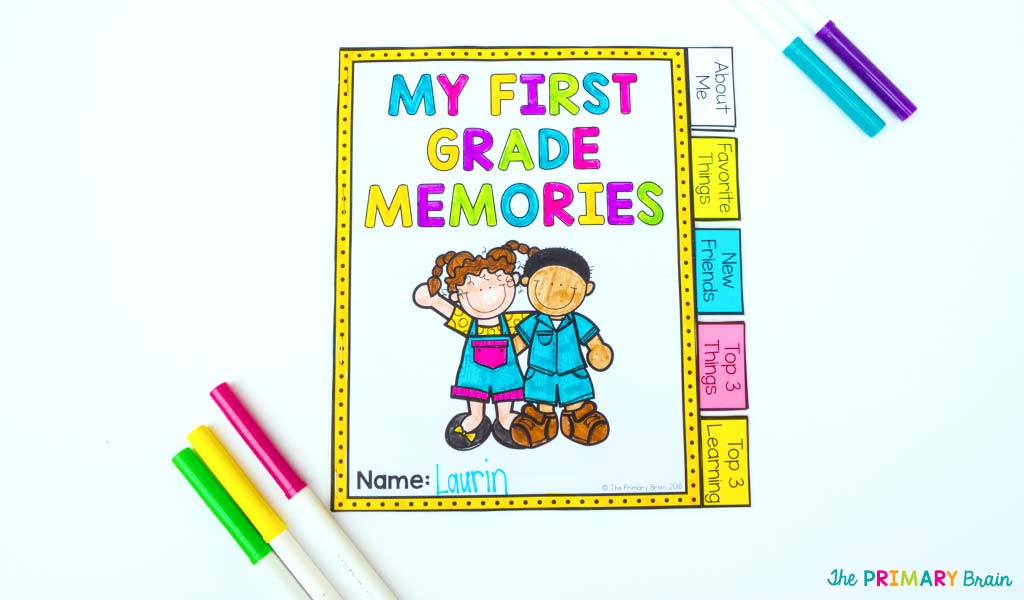 The school year is filled with so many fun memories for you and your students to celebrate! I love putting together an End of the School Year Memory Book for students to add all their fun memories to. It also makes a really great keepsake for students to keep for years to come.
Before starting this activity, make sure to have a set of markers on hand for students to color with. My favorite is the Crayola Super Tips Markers
because students can fill in smaller areas with precision.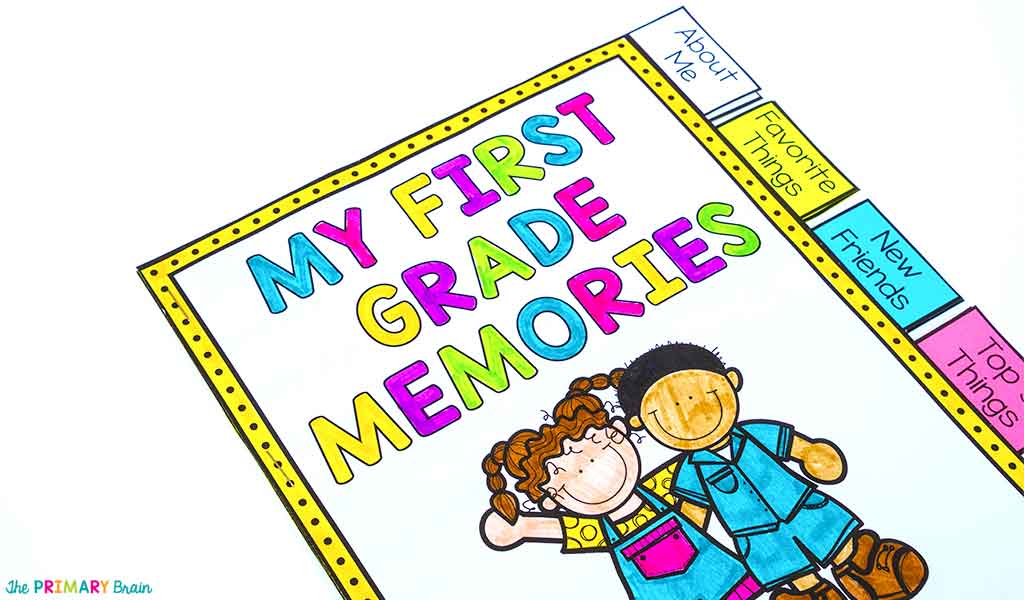 To create a memory book, students color and cut out their cover. Since I am teaching first grade this year, I personalized the cover for my first grade students.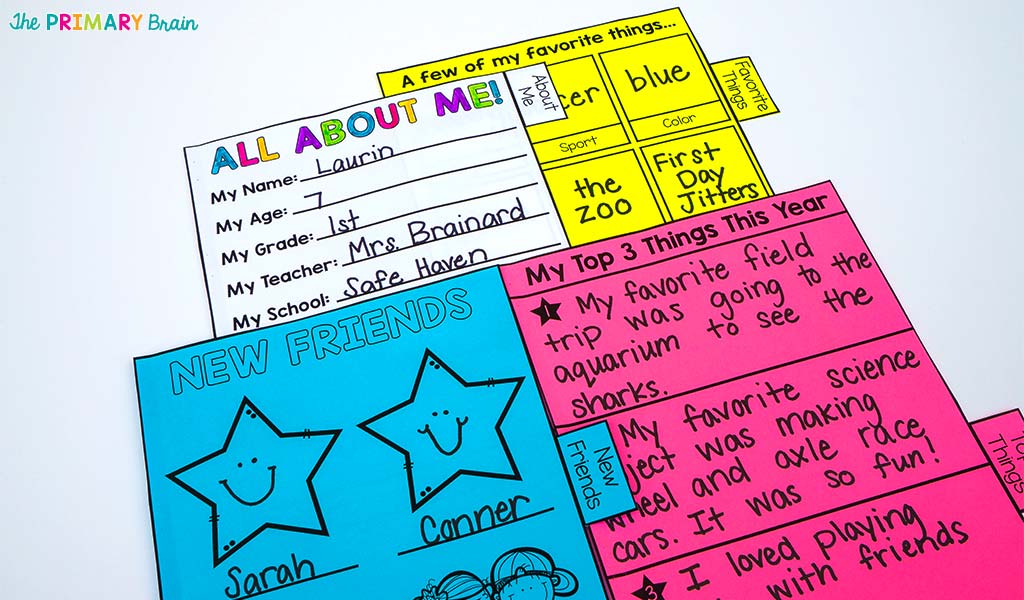 This memory book is filled with ten pages to describe all of your student's favorite things this year. The book starts out with an All About Me page where students can record this moment of their lives through a drawing and description of themselves. Then, each student will write about their favorite things, top 3 memories, and top 3 favorite things they learned this year. After writing about their current favorite things, students will look ahead into their future and write a letter to their future self.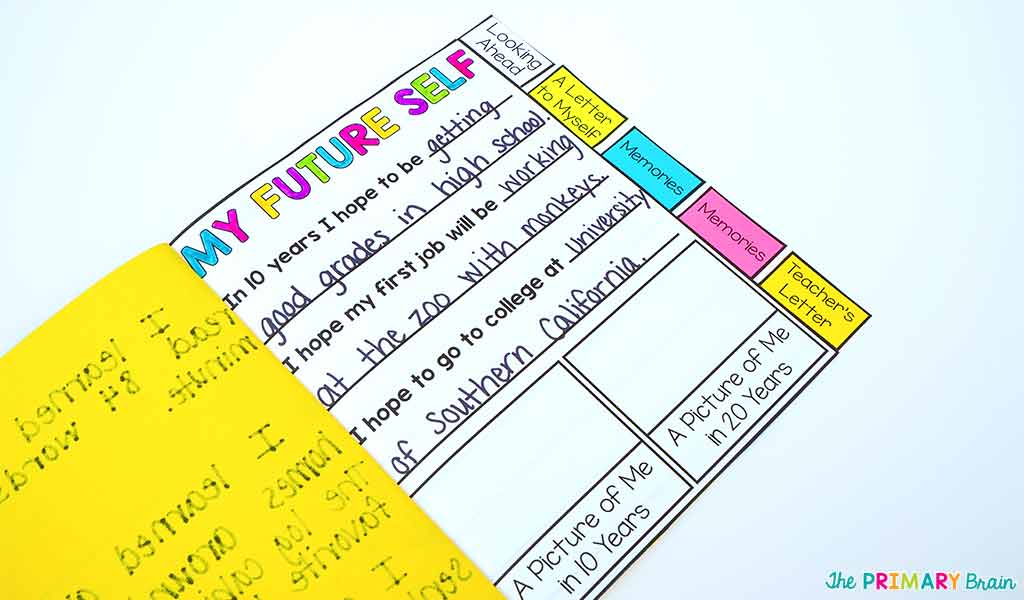 One of my favorite pages to read is this future writing page. Students write about where they see themselves in ten years and what their plans are for the future. I can always see so much growth in my students when they write about what they see in their future.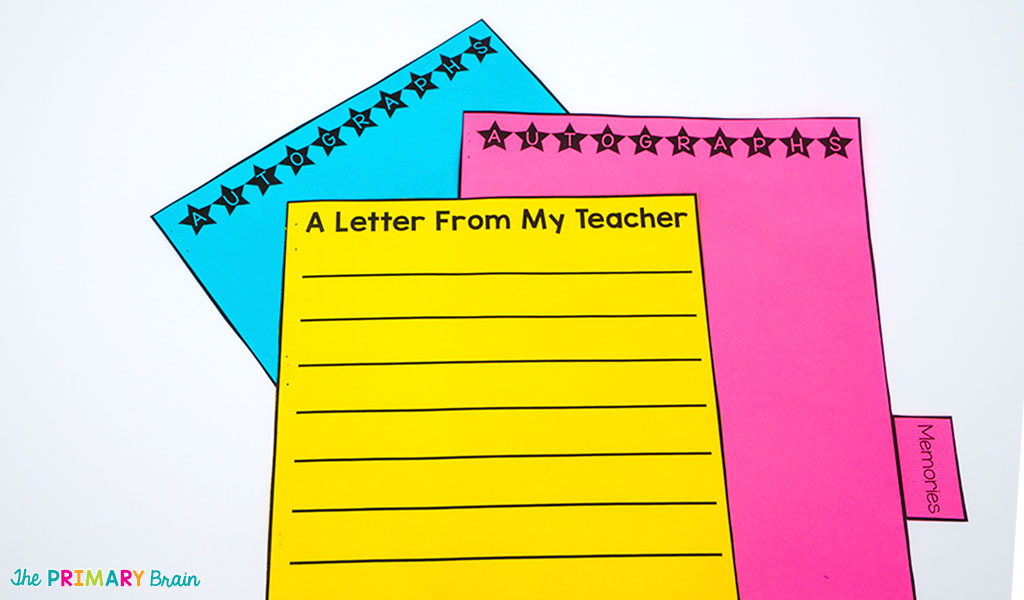 To conclude their memory book, I love to include a special letter to each student as the final page. Now that my students are reading at a first grade level, I can write a sweet note that they can independently read.
You can grab this End of the School Year Memory Book in my TpT store. I hope you have a blast reminiscing about your school year with your students!

This post may contain Amazon affiliate links. I earn a small commission each time someone makes a purchase through one of my affiliate links, which helps to support The Primary Brain blog. As always, I only recommend products that I love and all ideas shared are my own.
Written on May 23rd, 2018 by Laurin Brainard
Feel free to share!