Blog Launch Giveaway Part 2 - Halloween Write and Wipe Activity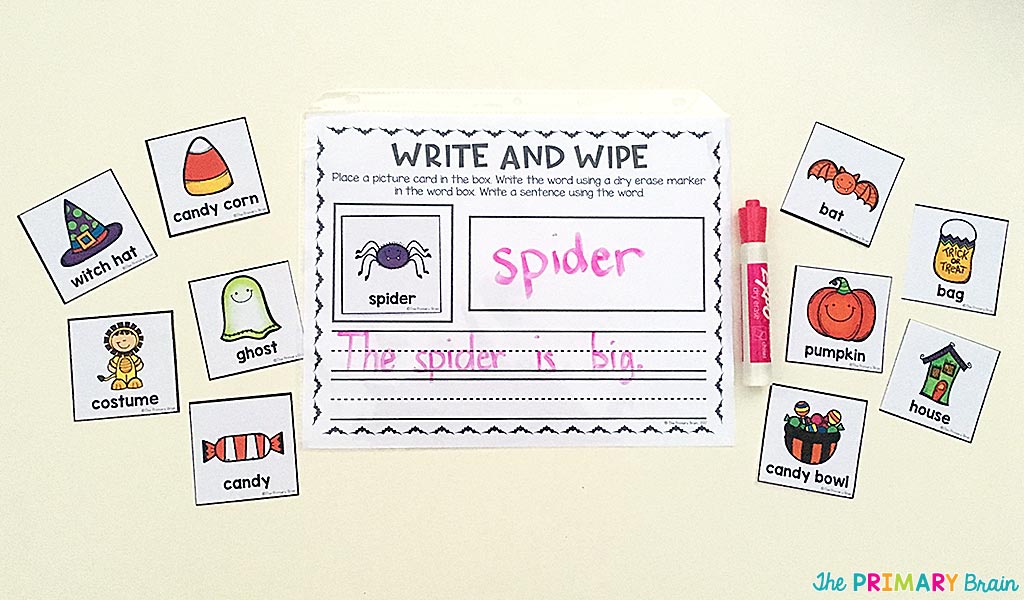 Small group reading and writing intervention is my absolute favorite part of the school day. So, for the 2nd day of my blog launch, I created a free Halloween version of my Write and Wipe Activities. I love this resource because I can address multiple content areas in one lesson including reading, ELD, writing, speaking, and vocabulary.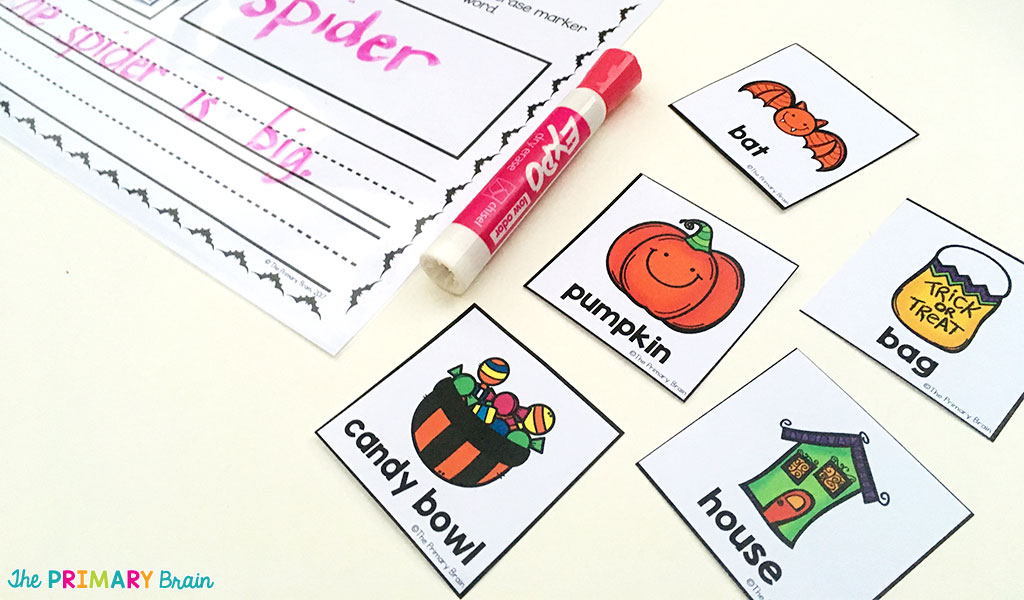 The best part about this lesson is that it is truly NO PREP. I can pull out the materials anytime without ever having to worry about making copies or prepping materials. The lesson begins when each student chooses a Halloween picture card. We discuss the vocabulary word on the picture card and then students write the word on their mat. Then, each student writes a sentence using the word from the card they selected. If my student makes a mistake, I show the correction using a fancy colored dry erase marker. We repeat this process until our rotation is complete. I differentiate this resource by providing picture cards without text. Grab this Halloween Write and Wipe Activity Mat in my TpT store!
Since I have so many reading levels in my classroom, I created a Short Vowel Write and Wipe Activity Mat as well as a Long Vowel Write and Wipe Activity Mat that you can grab in my TpT store.
Click here to save this freebie to your favorite Pinterest board!

This post may contain Amazon affiliate links. I earn a small commission each time someone makes a purchase through one of my affiliate links, which helps to support The Primary Brain blog. As always, I only recommend products that I love and all ideas shared are my own.
Written on October 15th, 2017 by Laurin Brainard
Feel free to share!