Blog Launch Giveaway Part 1 - Treat Bag Tags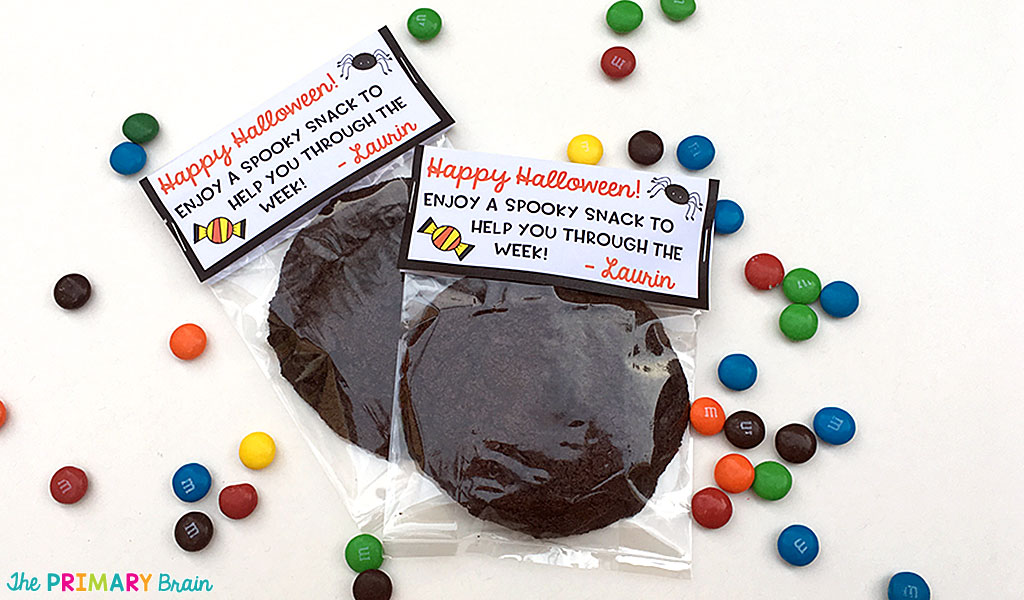 I am SO EXCITED to share my blog with you! My blog is truly a labor of love and I cannot believe it is finally done. To celebrate, I am giving you 7 days of free giveaways! Be sure to come back each day this week for some special goodies!
Halloween is just around the corner and if you are anything like me, then you are already planning fun activities for your students. This year, Halloween falls on a Tuesday and I will be celebrating the day with my students. Working on Halloween is ROUGH for teachers. I know from past experience that all the candy, costumes, and excitement will cause sheer exaustion by the time the day is done.
This year I am making spooky snacks for my grade level team to offer a little pick me up. I am going to deliver these on October 30th as a reminder to my team that we are all in this together. Head on over to my TpT store to grab my Treat Bag Tags Freebie. Thanks for stopping by my blog!
Click here to save these treat bag tags to your favorite Pinterest board!

This post may contain Amazon affiliate links. I earn a small commission each time someone makes a purchase through one of my affiliate links, which helps to support The Primary Brain blog. As always, I only recommend products that I love and all ideas shared are my own.
Written on October 14th, 2017 by Laurin Brainard
Feel free to share!