Center Organization Tip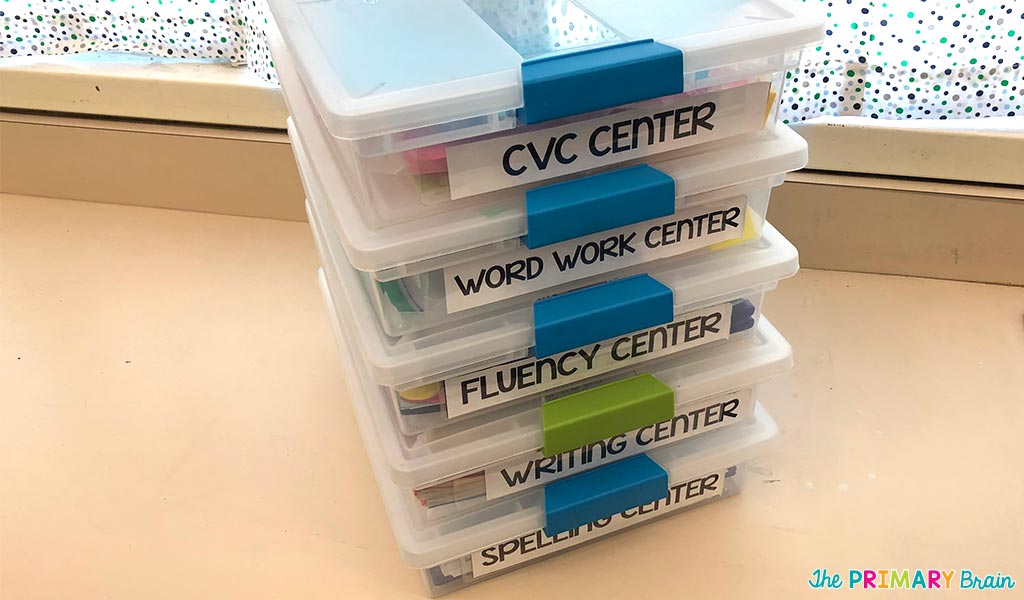 Keeping centers organized is definitely a challenge in my classroom. There are so many moving parts to each center, so it is crucial to keep them organized in a way my students can easily access. We have a weekly rotation schedule that allows my students to independently pick up their center and bring back to their tables. I found these Large Sterilite Clip Boxes
on Amazon and they are everything I have ever needed to organize centers. The lids stay on and the handles are easy to use. They have lasted all year and are not showing any signs of wear! I plan to invest in more of these bins to keep all of my centers in. You can grab these Large Sterilite Clip Boxes
on Amazon using my affiliate link!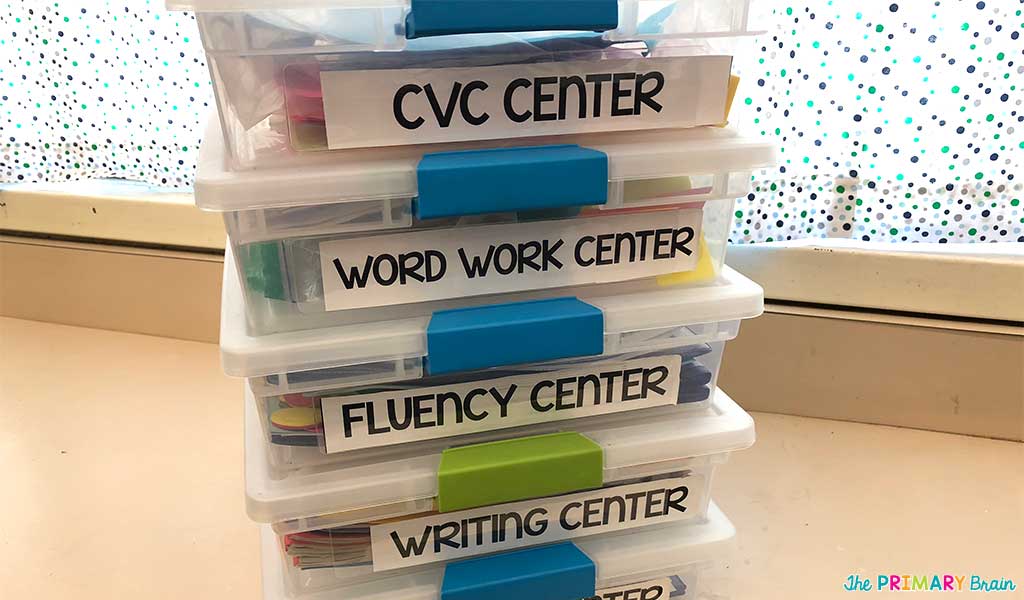 Last summer, I picked up a bunch of adhesive labels from the Target dollar spot. These were just what I needed to help me label my new center bins!

This post may contain Amazon affiliate links. I earn a small commission each time someone makes a purchase through one of my affiliate links, which helps to support The Primary Brain blog. As always, I only recommend products that I love and all ideas shared are my own.
Written on April 13th, 2018 by Laurin Brainard
Feel free to share!