January Reflection Prompt Cards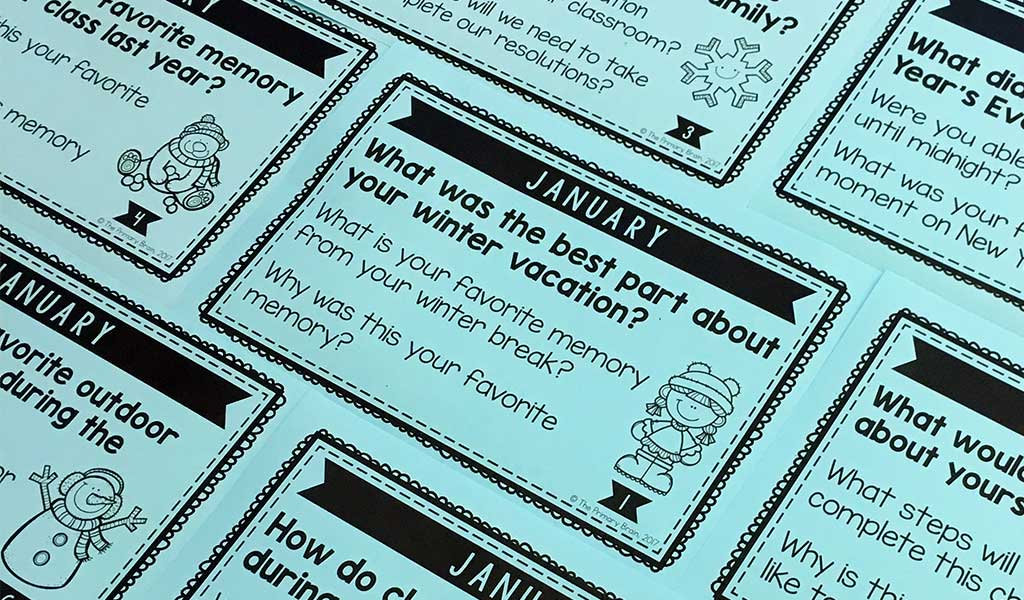 Snowflakes, winter, New Year Resolutions, goals, weight loss, cold weather, and ice skating are all words we associate with the month of January. As we head into the new year, my classroom will be reflecting on our goals and getting into a strong growth mindset. We will be discussing any resolutions that our students want to achieve with their families and how they want to see changes in themselves as we begin this year. Since we finish up our weather unit in early January, we will also be reflecting on winter weather, how things change in the winter, and fun activities our students can participate in. Our class will also be reflecting on how to show kindness, patience, and honesty in our lives. Click here to grab my January Reflection Prompt Cards or you can grab the year-long bundle. I hope your class enjoys reflecting through the month of January!

This post may contain Amazon affiliate links. I earn a small commission each time someone makes a purchase through one of my affiliate links, which helps to support The Primary Brain blog. As always, I only recommend products that I love and all ideas shared are my own.
Written on December 21st, 2017 by Laurin Brainard
Feel free to share!