Back to School Writing Activities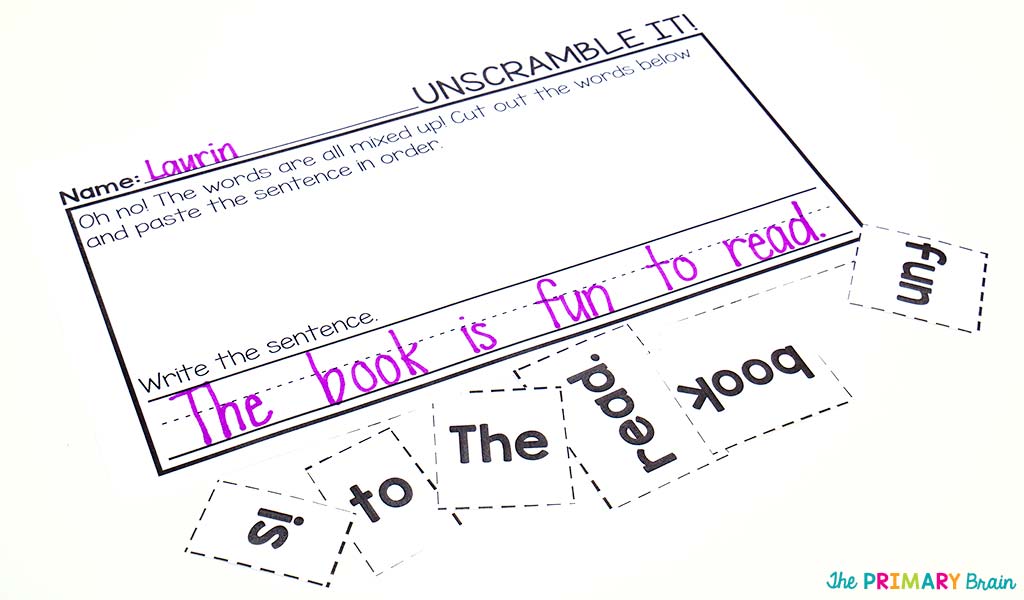 One of my favorite things to do as a teacher is to watch how writing unfolds during the year for each of my students. So many of the littles who enter my first grade classroom are unable to write a complete sentence at the beginning of the school year. They lack basic sentence structure, capitalization, and punctuation skills. During the first month of school, I love working through my Back to School Writing Activity Pack with each student to get a sense of their strengths and areas of need.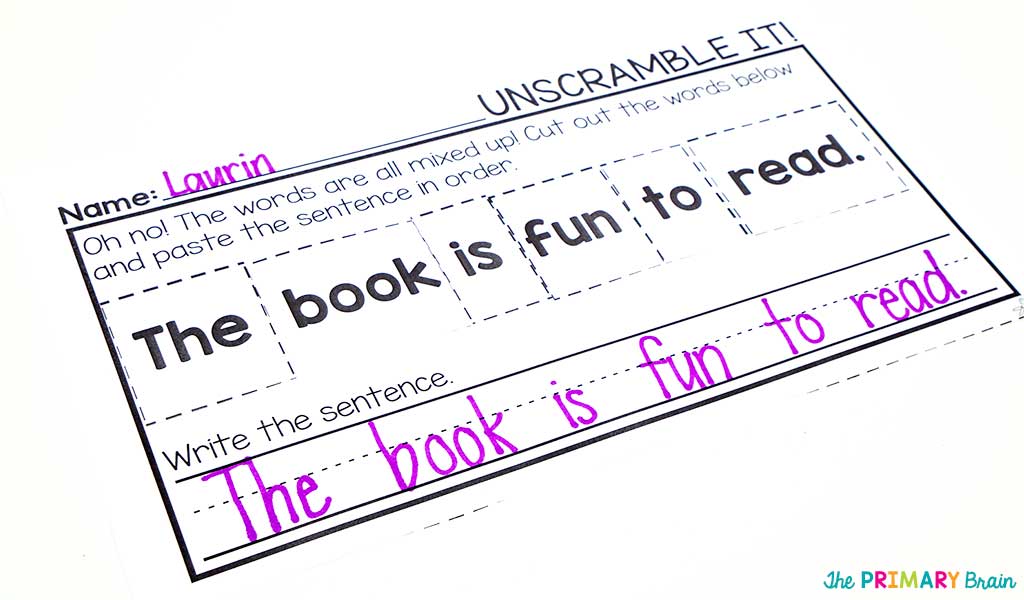 We start out the year by trying to unscramble sentences. Students cut out the words and place on their worksheet in the correct order to make a sentence. Once I check for understanding and help as needed they are able to paste the sentence on their mat.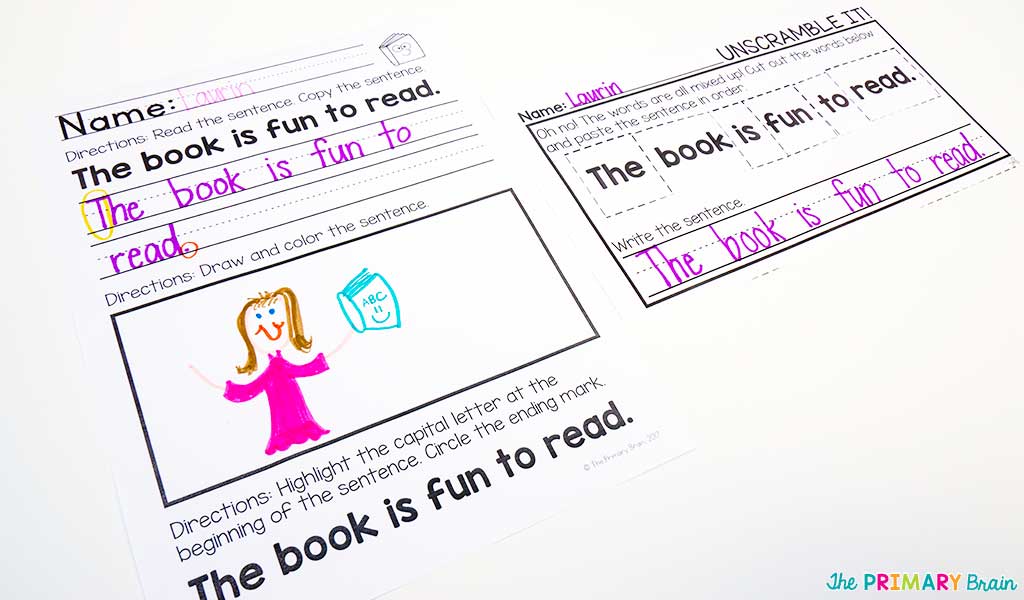 I like to extend learning on this activity by giving an additional worksheet with the same sentence to work on capitalization and punctuation. This also gives additional reading practice. This Back to School Writing Activity Pack includes several variations of each of these worksheets so that I can extend learning for students who need some extra practice.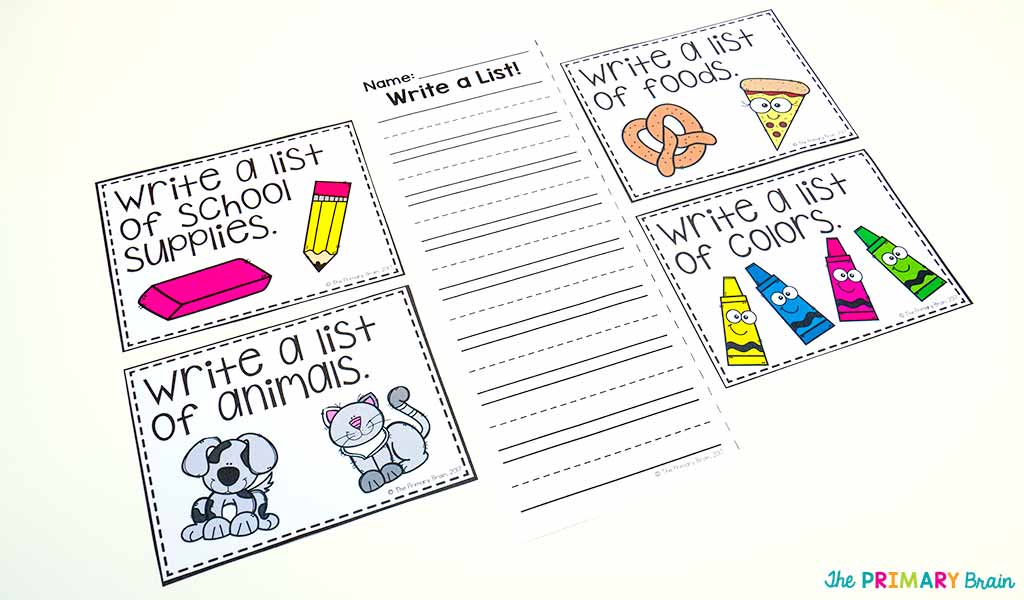 I love to throw some monthly themed Make A List Task Cards into my writing literacy centers each week. Since this pack includes 4 task cards, I rotate through once a week. Students make a list of words that match the prompt on their Make A List worksheet.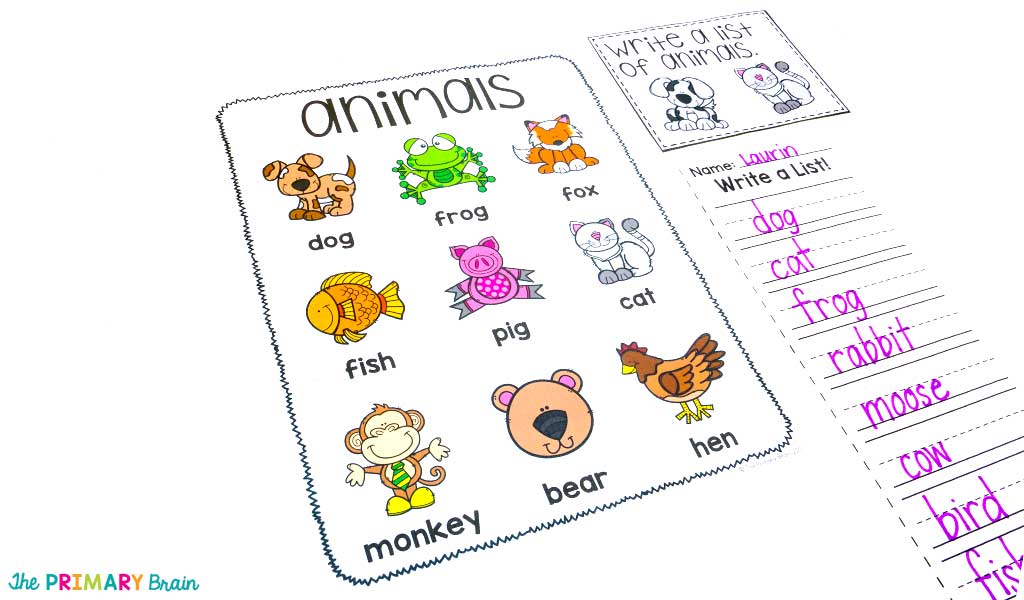 I have included posters for each task card with suggested answers that my students refer to AFTER attempting to make their own list. This really helps my English Language Learners with spelling and ideas. Since a picture is included for each word, my struggling readers are able to identify and learn the vocabulary words.
Teacher Tip: To save paper, you can laminate the make a list worksheets and have students use an EXPO Vis-A-Vis Colored Markers
to write. Also, be sure to laminate your posters and task cards so they are ready to go each year!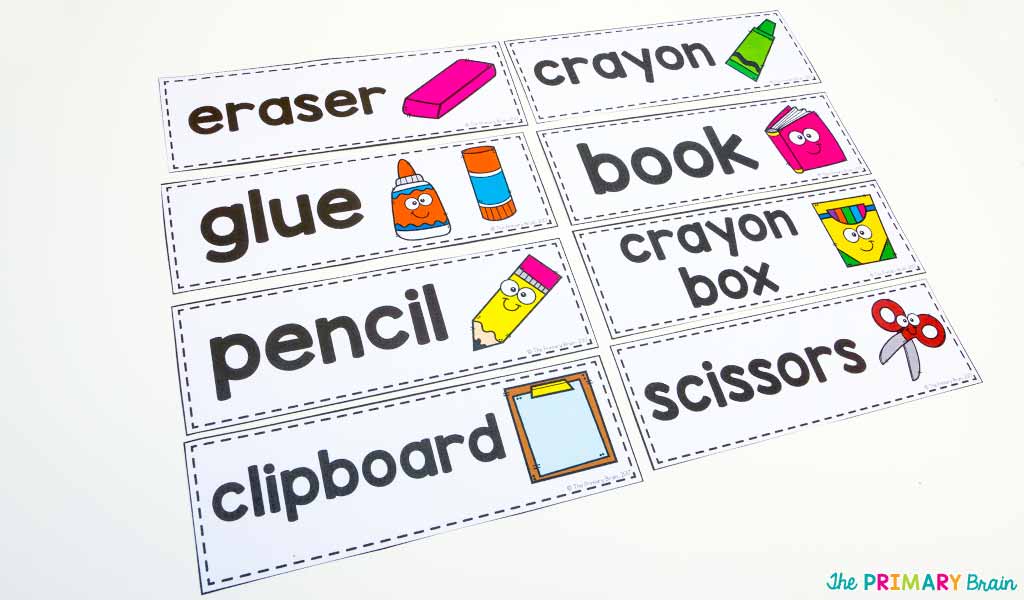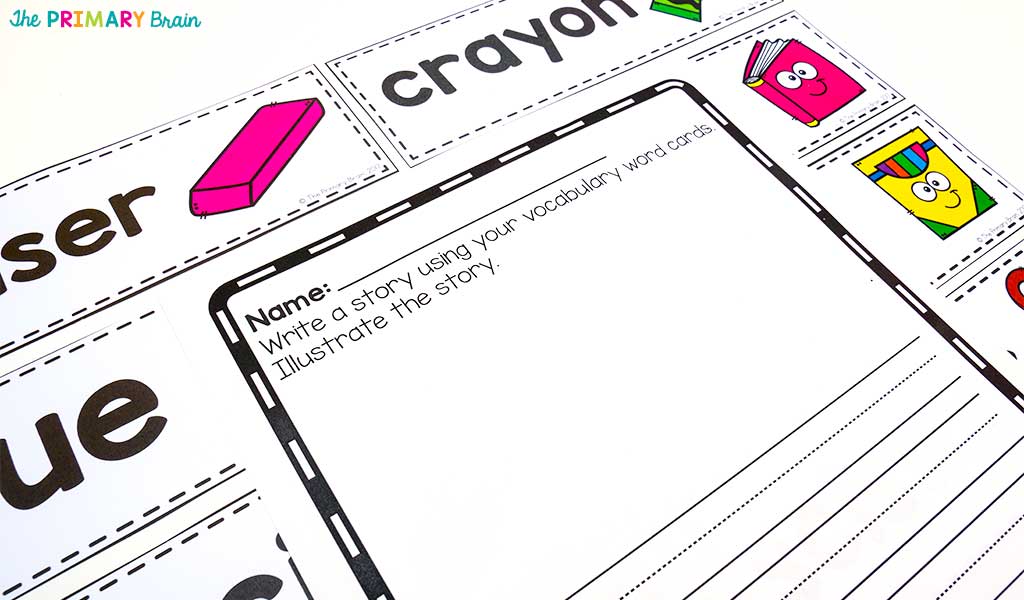 Since we are just getting back to school this month, all of my vocabulary word cards are centered around school supplies for a fun back to school theme! I like to introduce each card in a whole group setting so we can discuss the meaning and spelling of each word. I also remind my students to refer to the pictures if they forget how to read the word. Then, I place these fun worksheets in their writing literacy centers to work on all month long. I love reading the stories they come up with!
This pack also includes writing pages with graphic organizers and sentence frames for informational, opinion, and narrative writing genres. I use these writing pages during whole group writing instruction and small group writing intervention groups.
You can grab all of these activities in my Back to School Writing Activity Pack. I hope these activities give you lots of inspiration for an easy start during the back to school season!

This post may contain Amazon affiliate links. I earn a small commission each time someone makes a purchase through one of my affiliate links, which helps to support The Primary Brain blog. As always, I only recommend products that I love and all ideas shared are my own.
Written on June 5th, 2018 by Laurin Brainard
Feel free to share!