How I Told My Students I Am Having a Baby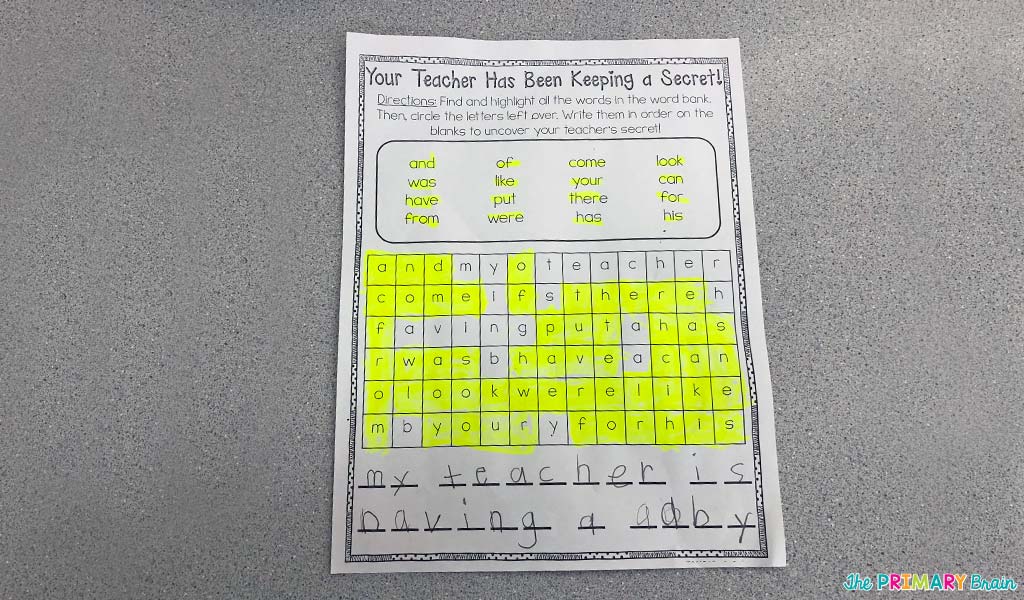 Over the past few months, I have thought about all the ways I could tell my first grade class that I am pregnant. That's right! I am having baby #2! When I saw Miss Decarbo post this fantastic word search, I knew it was exactly what I needed to tell my class about the baby. Although I have had several teachers and parents already catch on that I expecting, somehow my class had failed to notice the GIANT (to me anyways) bump that has been forming over the past four months. This morning I gathered my class on the carpet and told them that I have a BIG SECRET to tell them today. They were SO EXCITED and could not wait to begin this word search to find out WHAT the BIG SECRET is!
This is where the hilarious first grade comments began… A few of them figured out the secret message on their paper, but they were too shy to read it. One little girl blushed and the others just scratched their heads in confusion. FINALLY… One student decided he was brave enough to read it. Even after he read it, my class was STILL CONFUSED.
One student asked, "Don't you already have a baby?"
And then another one says, "Wait, are you pregnant?"
Then my entire class got so excited because they found out I was pregnant! Turns out they just didn't understand what it meant that their teacher was having a baby!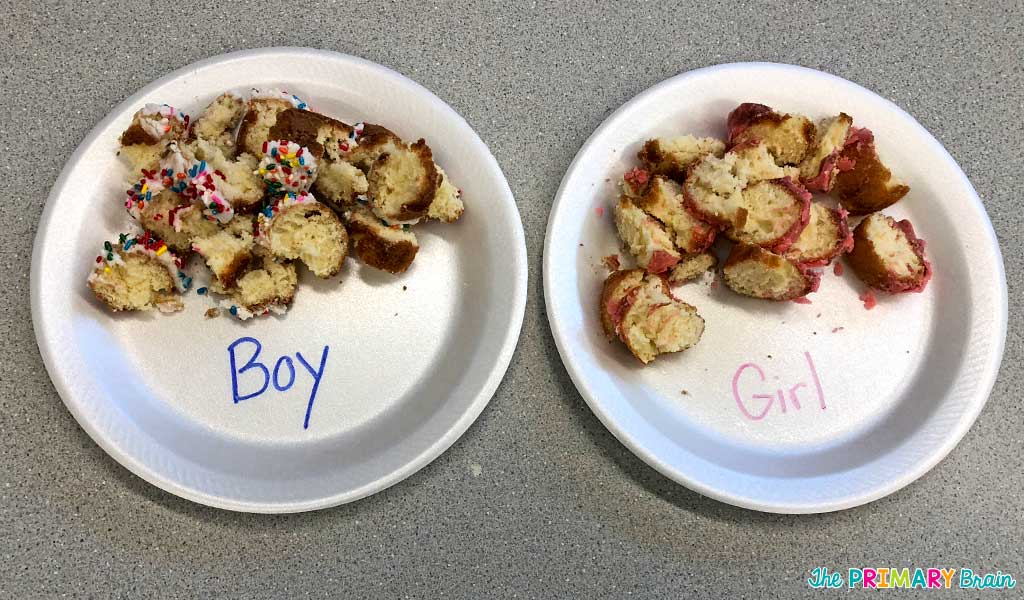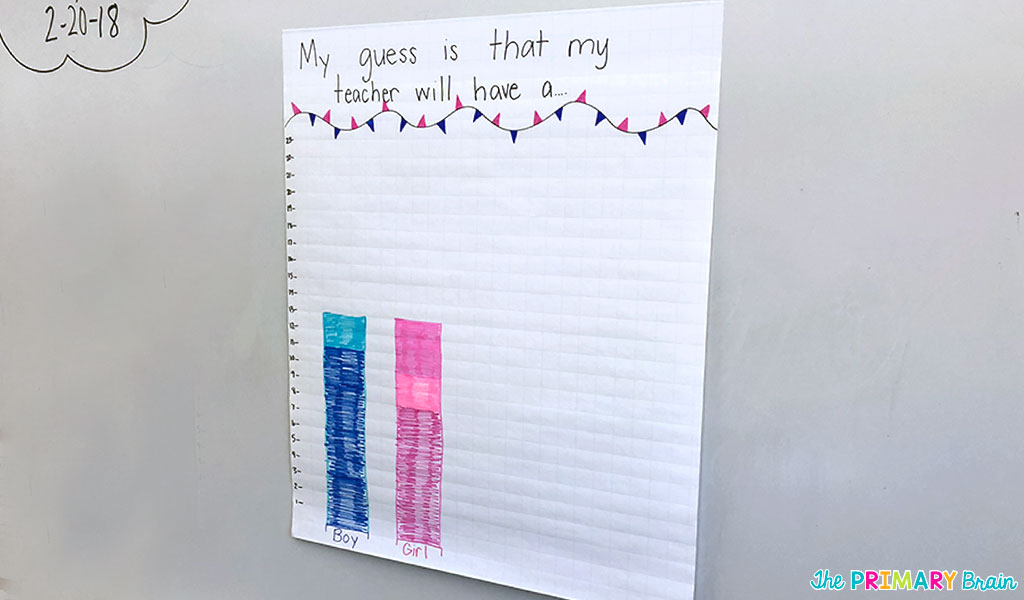 After the announcement was finally made, each of my students was able to choose a donut bite from the girl or boy plate. Then, we graphed our guesses on a bar graph. It was a tie!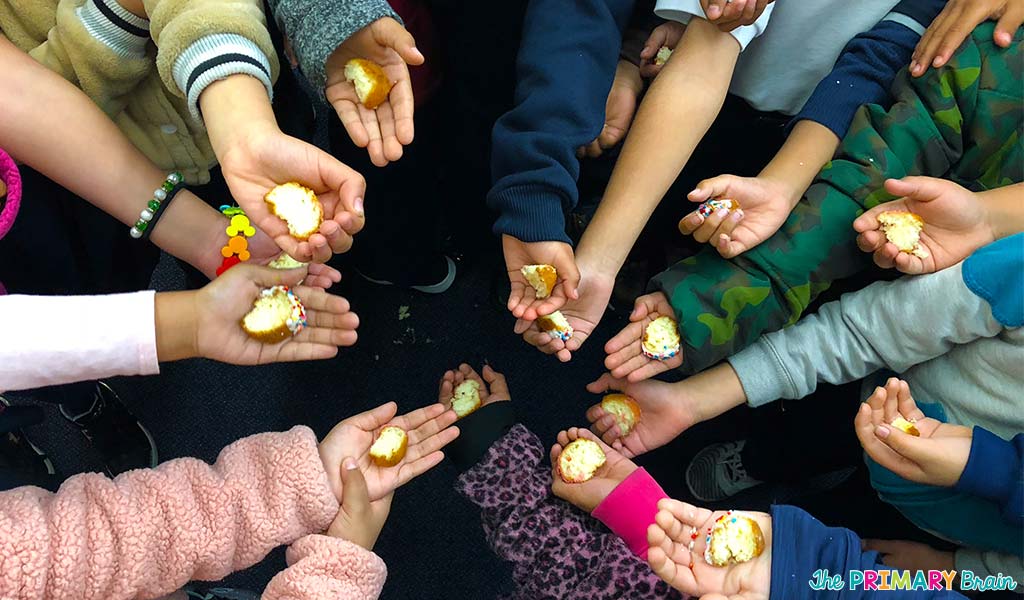 Today was such a special day with my class. I loved seeing the bond my class has formed as we celebrated this special moment in my life. It was so cute listening to all the fun things my students said as they guessed whether the baby will be a boy or girl. It also brought out a lot of fun stories about their own Mommies having babies. Such an exciting day I will always remember!

This post may contain Amazon affiliate links. I earn a small commission each time someone makes a purchase through one of my affiliate links, which helps to support The Primary Brain blog. As always, I only recommend products that I love and all ideas shared are my own.
Written on February 20th, 2018 by Laurin Brainard
Feel free to share!